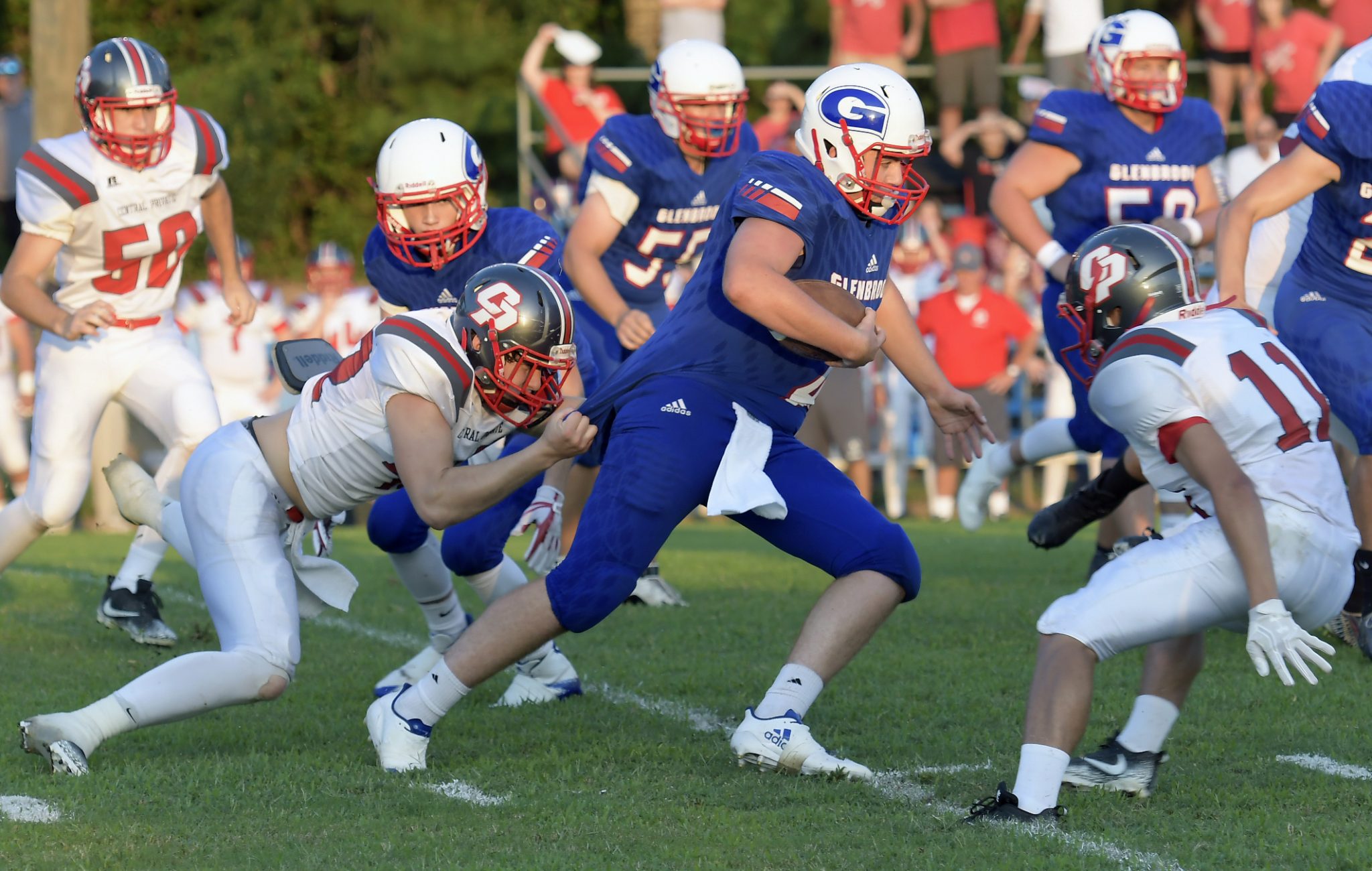 The Glenbrook Apaches met their match and then some Friday night in their home opener, as the Central Private School Rebels ran all over Apache Stadium on their way to a 48-22 win over the Apaches.
It's the first loss of the season for Glenbrook under first-year head coach Ronnie Powell, who expanded on the result after the game.
"For the first week we played someone better than we were," Powell said. "They out executed us. We fumbled three times in the first half and had a few penalties. Didn't block well, didn't tackle well, didn't come off the ball very well, but other than that we played pretty good."
Glenbrook fell behind early, failing to stop the Rebel option attack, led by versatile running back Cole Averette.
The Apaches gave up their first touchdown just five minutes into the game, followed that with an offense 3-and-out and watched as CPS made it back-to-back touchdowns just a few plays later.
The script remained largely the same for the rest of the first half until the Apaches strung together a drive that closed the half on a positive note. Marshall Meek cashed in from five yards out to put Glenbrook on the board at 34-8, but the Rebels owned the third quarter, taking advantage of an exhausted Glenbrook defense comprised mostly of players going both ways.
The Apaches salvaged the evening a bit near the end, with Meek getting loose for his second TD and Brandon Merritt finding Cameron Barnett for a long touchdown pass, cutting the final margin to 26 points.
"I didn't see the intensity early in this game, which is disappointing," Powell said. "We just have to get back to
the fundamentals this week and get ready for a good Central Hinds team."
The Apaches will try to regroup and win for the third time in as many tries across state lines next Friday in Raymond, Mississippi.