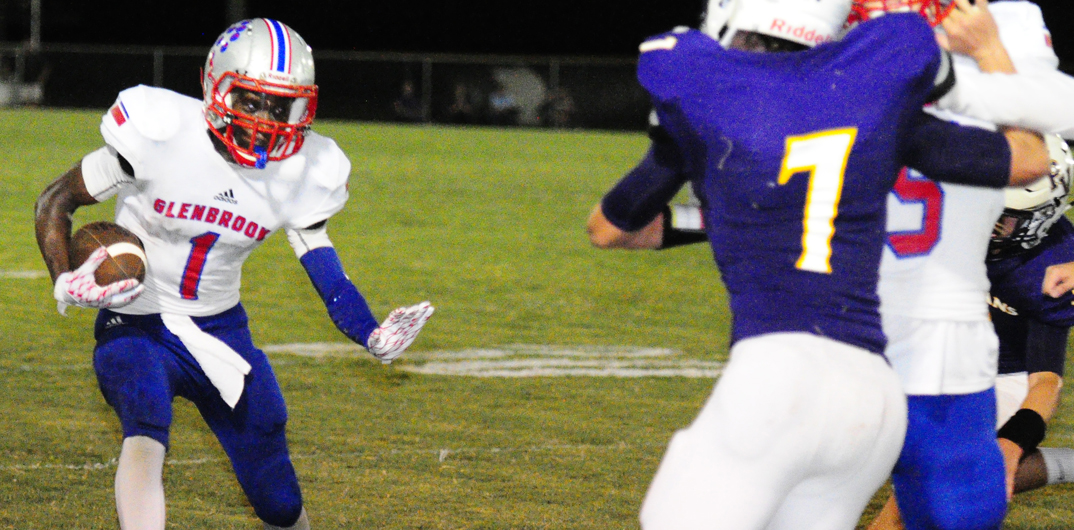 BASTROP – The Glenbrook Apaches couldn't stop the physical attack of Prairie View Friday night in Bastrop, falling to the Spartans 30-15.
The loss carries a sharp sting for the Apaches (1-3, 0-1) and head coach Caleb Carmikle.
"They kept the ball from us all night," Carmikle said. "I don't have the numbers in front of me, but I'd be willing to bet they had the ball for 35 minutes. They sliced the ball down the field 3 or 4 yards at a time. They had a great gameplan and they executed it."
Prairie View was routinely working the clock down to a few seconds on the play clock before chipping away a few more yards toward the end zone. With the inuries Glenbrook has sustained already this season, there wasn't much the Apaches could do.
To make matters worse, the offense began to press with the limited opportunities they were receiving.
"It's really tough," Carmikle said. "That's what's so good about what Prairie View does from their standpoint. When you're a quarterback or receiver and you're watching from the sidelines for what seems like forever, and then you finally get out there you never really get into a rhythm. The kids started to press and that's when mistakes happen."
At 1-3, it's important for the Apaches to keep the faith and not give up on a season that still has playoff – and even longshot district title – hopes.
"You could tell our guys were heartbroken," Carmikle said. "They felt like they had a chance to beat that team. We told them you have to take it one game at a time. We're not even halfway through the year yet. There's still a lot of football left to be played and a lot that we can accomplish. A week four loss can't define your season."