After jumping out to a 12-0 lead after one quarter, Cathedral returned fire with a 35-point second quarter en route to a big win in Mississippi on Friday night.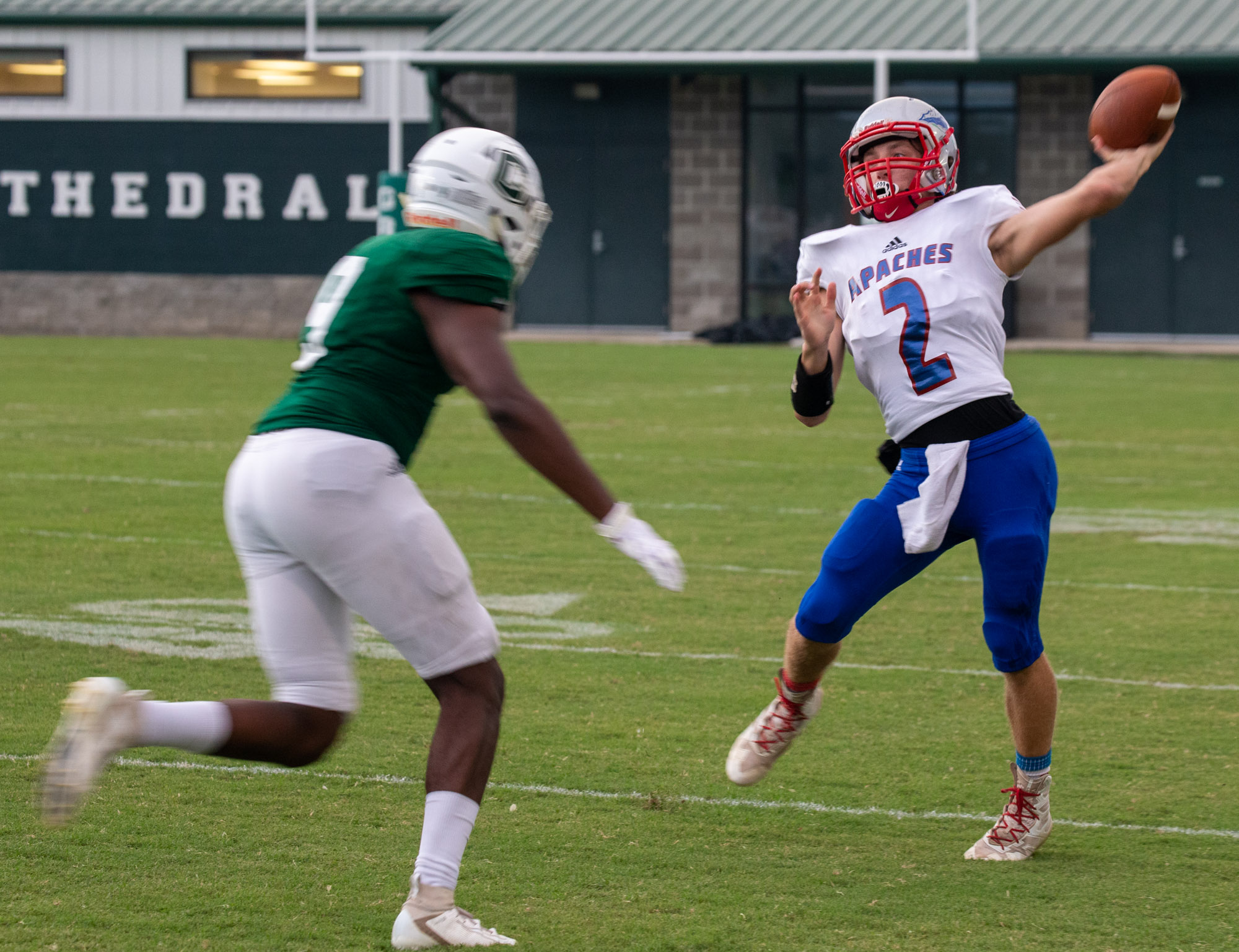 Glenbrook's Jackson Powell finished the game 9-of-17 passing for 109 yards and one touchdown.
DJ Carter totaled 180 yards plus a 48 yard kick return, a return to form for the sophomore after tearing up defenses last season.
The Apaches were down just ten points at half time, but Cathedral put their foot on the gas in the third quarter with 20 more points that sealed the deal.