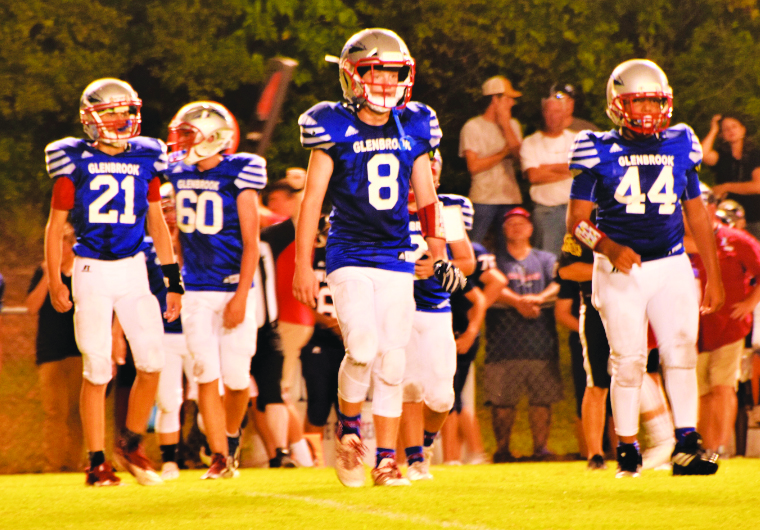 Glenbrook handled up on Loyola on the road on Thursday night, beating the Flyers 35-6 in Shreveport.
"Coach Maddox called me in the summer to ask if I'd take the JV job, and I jumped all over it," Glenbrook coach Holden Orgeron said. "I knew this class was special."
Glenbrook finishes the season an impressive 6-1, led by Chase Sentell's 115 yards rushing and touchdown. Reagan Coyle had two touchdowns and 150 yards on the ground.
Seth Mangrum had a 35-yard touchdown reception of his own, while Grayson Williams pitched in on defense with a pick-six.
Landry Powell led the defense with 12 tackles and one fumble recovery. Ty Feaster forced a fumble of his own.
"We were hit by the injury bug early on in the season, so we started off a little slow," Orgeron said. "Once we got everyone back, we got on a roll.
"I told the guys tonight that I couldn't thank them enough for giving me all they had this season. We were low on numbers but that never stopped us.
"It was a lot of fun watching them grow."
The Glenbrook defenese allowed just three scores in the past four games.
"They'll enter their off-season workouts now," he said. "I'm excited to see how much they'll improve."