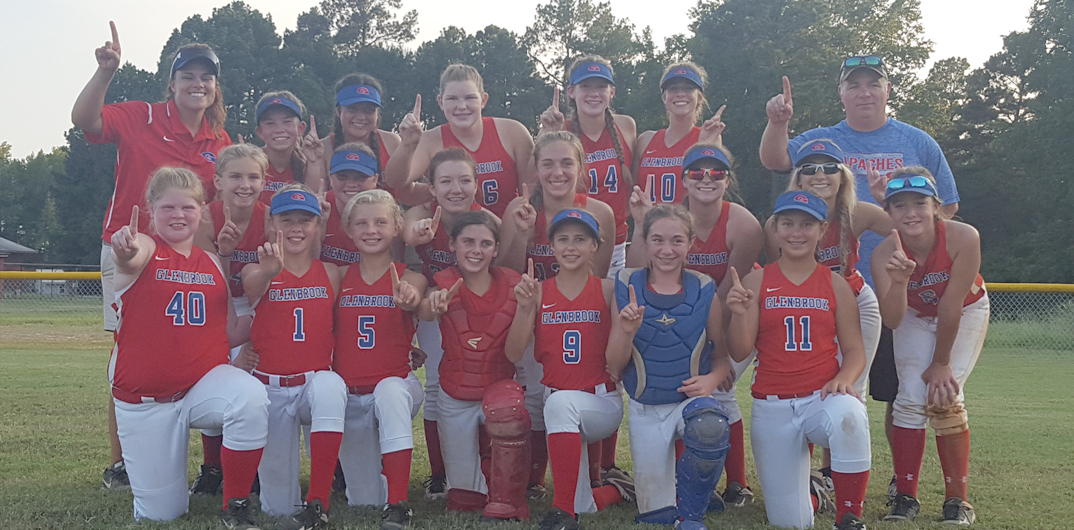 The Glenbrook Lady Apaches came into their season with some promise.
Under first-year head coach Roo Johnson, that promise came to fruition Monday evening, as the Lady Apaches (16-1, 10-0) wrapped up their regular season with a 17-2 victory over Claiborne Academy to finish as the undefeated district champions in 6AA.
The Lady Apaches, who are still one of the youngest teams in the MAIS, were without a coach nearly one month out from their season-opener back in July.
Glenbrook athletic director Jeff Dalton made the decision to go with Johnson, a charismatic and demanding coach who would except nothing less than all her young team had. Now, the Lady Apaches will enter the playoffs with a No. 1 seed and plenty of momentum.
These girls showed what hard work and determination will get you," Johnson said postgame. "The girls have grown and developed throughout the season. I'm proud of them on so many levels."
Emma Earnhardt was 3-4 with a pair of singles and a double to go with her team-high 5 RBIs to lead Glenbrook past Claiborne at the plate. Reese Hanson, Emma Pitman, Kate Marvin and Hannah Mosley all had 2 RBIs while Faith Earnhardt and Alyssa Martin had run-scoring singles and Megan Sims had a single.
"It's going to take a productive lineup from top to bottom in the playoffs," Johnson said. "Staying hot will be key for us. Reese Hanson is swinging a hot bat, driving in runs."
Glenbrook got a big outing from pitcher Hannah Mosley in the win. Mosley finished with one strikeout and gave up only 3 hits and 1 run in four innings.
"Hannah Mosley had a great game tonight," Johnson said. "We really showed our depth at pitcher."
The Lady Apaches do not know who their first opponent will be at the state tournament in Amite, Mississippi Saturday when play gets underway, but they'll definitely have a target on their back as the No. 1 seed.