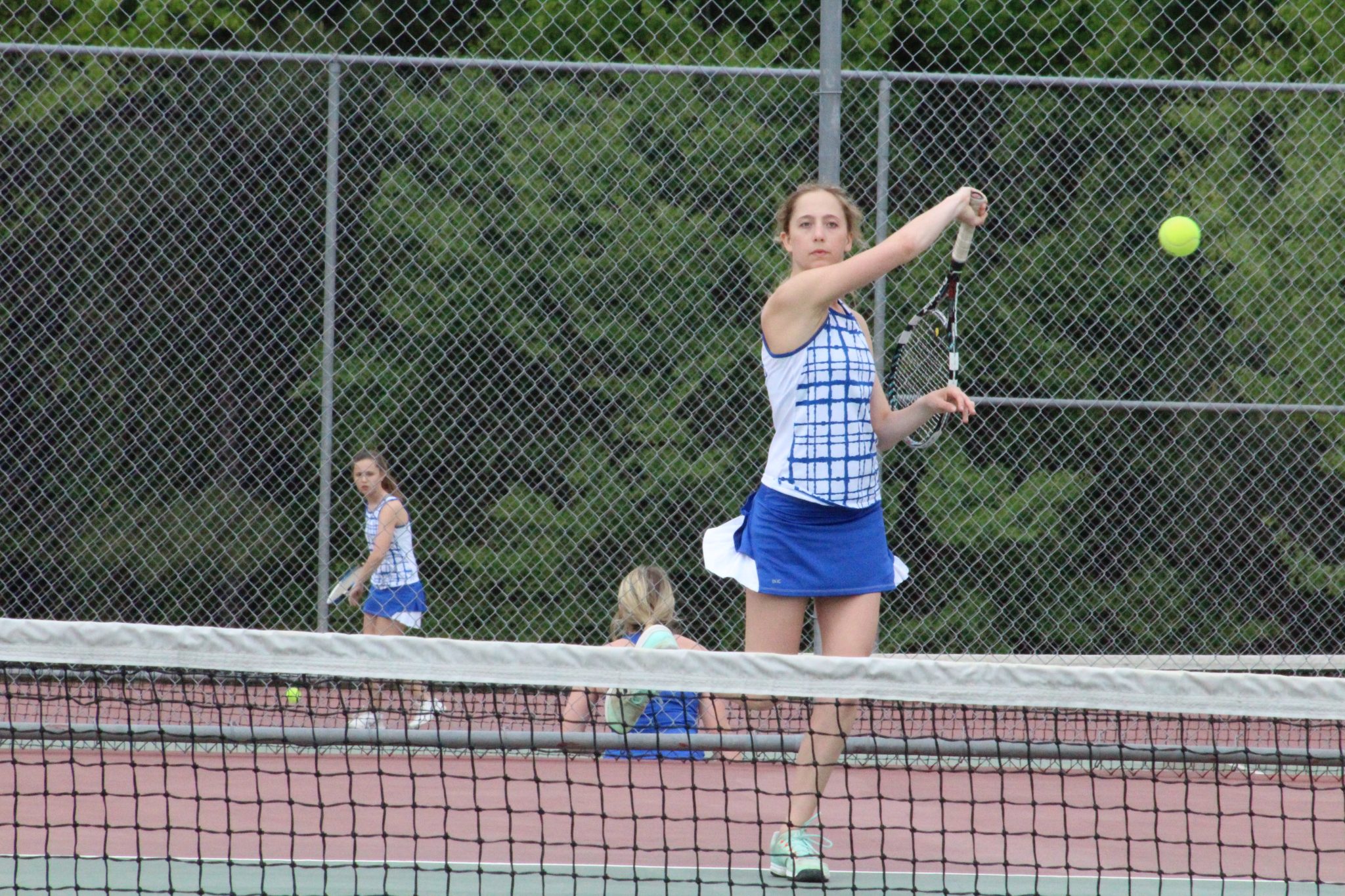 The Apache Netters hosted district foe Franklin Academy for an abbreviated dual match, marking the half-way district competition.
In a very closely-contested match the Netters prevailed 4-2 as their veteran players paved the way to victory.
"Each of the teams in our district has several beginning and inexperienced members," Glenbrook head coach Wayne Orr said. "But Franklin can also rely on several experienced players. The match scores reflect the competitive nature of the contests. We were the better team today; however, the last match of the season will be hosted by them. It will be a good warm-up for the South AA Tournament the next week."
Mixed Doubles – The team of Katharyn Woodard and John Curtis Brown continued their unbeaten record with a 6-4, 6-2 defeat of Blair Greme and Dylan Whittington.
"JC once again played both mixed and singles. He and Katharyn were forced to focus and to rely on their strengths in order to defeat their opponents. Both of them forced errors with consistent, well-placed serves; we played aggressive tennis and took control of the net for I put-away I volleys."
Boys Singles – John Curtis Brown defeated Luke Wolleson 8-2 in a pro-set.
"The games were very closely-contested. JC seemed some determined and kept his opponent on the defensive with deep cross-court ground strokes. Double wins are spirit boosters and confidence builders," added Orr. In the #2 position, first-year Netter Jacob Burt defeated Eli Smith 6-2 6-4. "Jacob has certainly improved his game and is becoming more confident with his abilities to control the games. He played well and is pleased to be able to contribute to our success," noted Orr.
Girls Singles – In the #1 position, Amelia Christy defeated Hollie Herron 6-3, 6-0.
In the No.2 position, Mary Evelyn King was defeated by Katie Franklin 6-2, 6-0, splitting the singles matches. "Amelia faced a very good opponent; she was rushing herself and attempted to end the points too quickly. Both girls served very well; however, Amelia's ground strokes were more penetrating and forced her opponent into errors. She relaxed more in the second set, keeping momentum on her side," commented Orr. "Mary Evelyn was not feeling well, but her competitive desire would not keep her off the court. Her game waned from the beginning. After dropping the first set, she attempted to regain control of the match, but her opponent did not 'take the bait,'" added Orr.
Girls Doubles – First-year players Kara Bryce and Allie King must play the No.1 position because of their being our only doubles team. The competition is usually more experienced and are settled as a team. Bryce and King were defeated by Hope Lord and Mary Kate McCellan 6-2, 6-0.
"I am pleased with their desire to compete, and they realize they are forced to compete above their level of play. I continue to encourage them and to emphasize their playing within their abilities. There are not enough times when the advantage lies with them to string games together for a winning set. They continue to 'reach beyond their grasps," noted Orr.