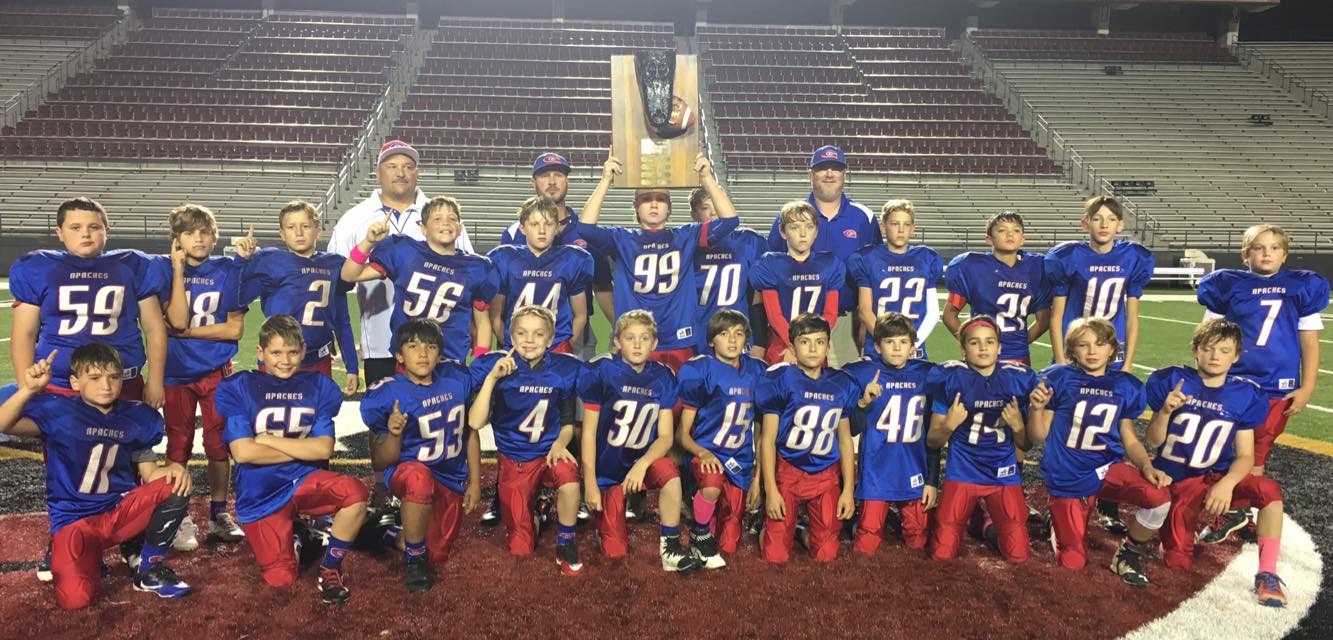 The Glenbrook fifth and sixth grade team went to the University of Louisiana-Monroe and came home with a Swamp Bowl championship last week, being crowned best in the MAIS.
In the semi-final game, Maddox Mandino led the way with 175 yards, 3 touchdowns and an interception on defense. Landry Powell led the defense with 4 tackles, and Cooper Chase ran for 35 yards and touchdown. Reagan Coyle made 3 tackles for the defense.
In the championship game, the Apaches got another big effort from Mandino as he ran for 61 yards and a touchdown, adding 102 yards passing and another score through the air. Landry Powell made 7 tackles to lead the defense, followed by Mandino, Hayden Harmon and Coyle with 4 tackles. Harmon also passed for 31 yards and a touchdown to complete the championship outing for a promising bunch of fifth and sixth grade Glenbrook Apaches.