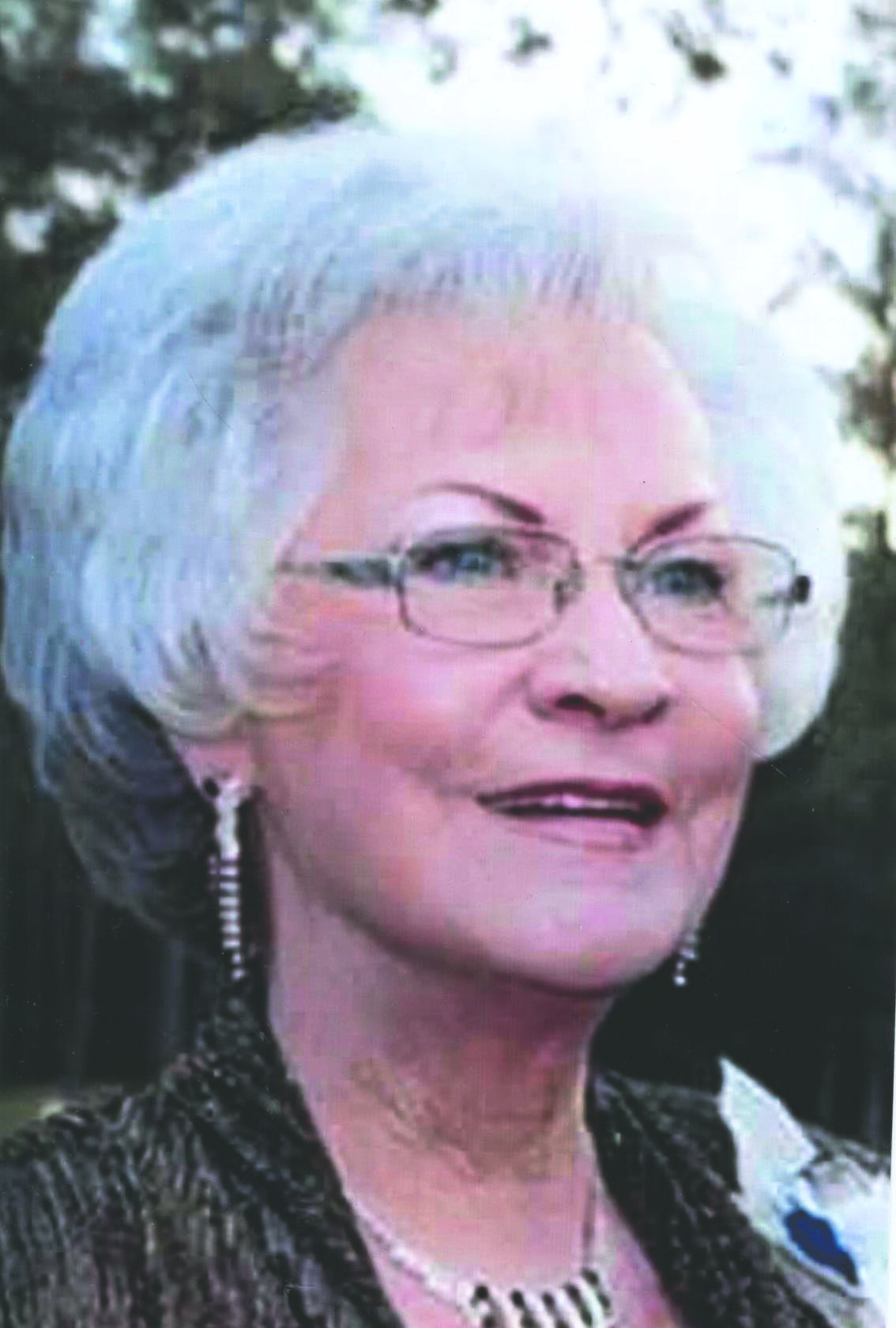 Gloria Hill McCann Collins was born on February 10, 1942 and left her earthly home to be with her Heavenly Father on January 30, 2019.
A celebration of life will be held at Rose-Neath Funeral Home in Minden, LA on February 2, 2019 at 10:00 a.m. The family will receive friends on Friday, February 1, 2019 from 5:00 until 8:00 p.m. at Rose-Neath Funeral Home. Reverend Jim Kennedy will officiate. Interment will follow at Gardens of Memory.
Gloria is survived by her husband Carl Collins, sons Kevin McCann (Paula) and Dennis McCann (Cindy), and step daughters Renee Greene (George) and Beverly Hood (Scott Lambert). By her grandchildren Brandon Greene (Ashley), Danielle Gordon (Kevin), Marshall Greene (Chelsea), CJ McCann (Taylor Williamson), Sarah McCann (Drew McNeill), Abby Greene, Molly McCann and Mason Hood, great grandchildren Kylie O'Daniel and Carlee Jo Greene, sister Martha Metts, brother Charlie Myers (Diane), and by numerous nieces, nephews and close friends Randy and Mitzi Thomas.
She was preceded in death by her first husband Jerry Lynn McCann, step father Charles Hubert Myers, Sr. and mother Ester Myers.
Pallbearers will be George Greene, Scott Lambert, Randy Thomas, Kendall Thomas and her grandsons Brandon Greene, Marshall Greene, CJ McCann, and Mason Hood.
The family would like to express their sincere thanks to the staff at Minden Medical Center Rehab and Town and Country Rehab and also to her in home caretakers, Marilyn Brown and Pat Bradford.
Donations may be made to her favorite charity, St. Jude's Children Research Hospital.