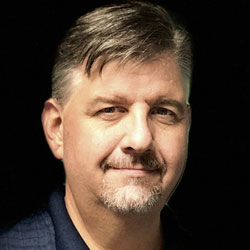 When people hear the term, "zero-tolerance" policy, they don't often think it could be detrimental. However, that is exactly what can happen when there is no room for interpretation.
According to an Associated Press report, a black security guard in Wisconsin was fired last week for repeating a racial slur while telling a student not to use it. His firing has since been rescinded.
Doug Keillor, executive director of Madison Teachers Inc., said that the union was contacted by school officials Monday saying interim Superintendent Jane Belmore decided to rescind the firing of Marlon Anderson.
"We are very pleased," Keillor told The Associated Press.
In a statement to staff, Belmore said she is "prepared to take appropriate steps in the current situation, and I will begin to work with our administrative team to ensure that we mitigate any harm that was caused and begin the healing process and give the board time to review our practice."
"Our commitment to anti-racism and to use the input from community, especially our students is unwavering," Belmore said.
Earlier, Madison School Board President Gloria Reyes said she asked the superintendent to rescind Anderson's termination and to review the use of racial slurs in school.
"As we experienced a series of racial slurs last school year, we had to take a stand — that we would unequivocally protect students from harm. That we would never excuse the deep pain of this hateful, violent language, regardless of intent," Reyes said.
But she added: "It is important that we do not harm those that we are trying to protect."
The firing all started when Anderson was simply doing his job. He said he was responding to a call Oct. 9 about a disruptive student when the student, who is black, called him obscenities, including the N-word. Anderson told the student not to call him that, repeating the slur.
The school district has said it has a zero-tolerance policy on employees using racial slurs.
Situations like this one are proof that zero-tolerance policies are a bad idea. Each situation is different, and a blanket approach cannot be fair, nor effective. When the term "zero tolerance" is employed, it ties the hands of administrators from otherwise sound decisions. 
It is not a stretch to think that Anderson would have never been fired if those in the school system had the leeway to make an informed decision. However, "zero tolerance" took that away.
I'm glad this system is attempting to bring some sensible policies as a result of this unfortunate situation. We all should review our own policies, whether public or private. Let good sense rule the day, not zero tolerance.