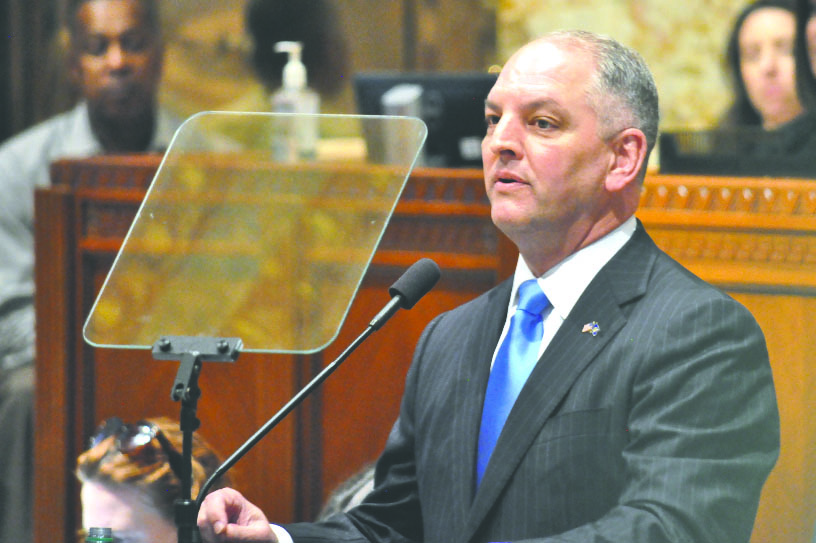 (The Center Square) – Louisiana this weekend will move into "phase three" of the White House-approved restrictions meant to control the spread of COVID-19, Gov. John Bel Edwards said Thursday.
The current executive order expires Friday, and Edwards said officials haven't hammered out the details of what will be included in the new order. Edwards did say the state's mask mandate will stay in place.
Based on the White House guidelines, barrooms may be able to reopen with limited capacity and occupancy restrictions on other types of businesses may be loosened. Restrictions on crowd sizes also may be loosened.
Under the state's current restrictions, crowd sizes are limited, barrooms are closed for on-premise service, other types of businesses are restricted to half of their usual capacity, and everyone is expected to wear a mask covering their face and nose when they are near people who are not part of their household.
"This is probably the hardest decision that I've made so far," Edwards said.
The federal government's gating criteria for deciding when states are ready to loosen COVID-19 mitigation restrictions include case growth, the number of COVID-19 patients in hospitals, the number of patients reporting COVID-19-like symptoms, testing capacity, and the percentage of tests coming back positive.
"Gov. Edwards' announcement today is a step in the right direction to get Louisiana working," Pelican Institute CEO Daniel Erspamer said in a statement. "After months of urging Louisiana leaders to continue moving forward to reopen our state's economy, the Pelican Institute is encouraged to see them finally prioritizing the livelihoods of hundreds of thousands of Louisianans and their families. This has dragged on for far too long, and the damage done during this time will be extremely difficult to reverse."
Louisiana's current trends are encouraging, Edwards said. The problem, he added, is that recent events, such as Labor Day gatherings, schools reopening, and the evacuation of thousands of southwest Louisiana residents takes about 14 days to be reflected in the data.
Edwards warned that COVID-19 remains a threat and that people who are at high risk of serious complications in particular should be cautious.
"We're still No. 1 in the country in cases per capita," he said.
Erspamer said the economic ramifications of the restrictions also are a threat.
"We're currently facing two serious crises that must be addressed with equal effort and urgency – the health threat posed by COVID-19 and the destruction of livelihoods shutdown mandates leave in their wake," he said. "From there, of course, many tasks remain. Among them are policy changes necessary to provide proper checks and balances to Louisiana state government and to ensure every citizen's rights and liberties are protected the next time we face a public health crisis."
David Jacobs, Staff Reporter for the Center Square, is a Baton Rouge-based award-winning journalist who has written about government, politics, business and culture in Louisiana for almost 15 years. He joined The Center Square in 2018.