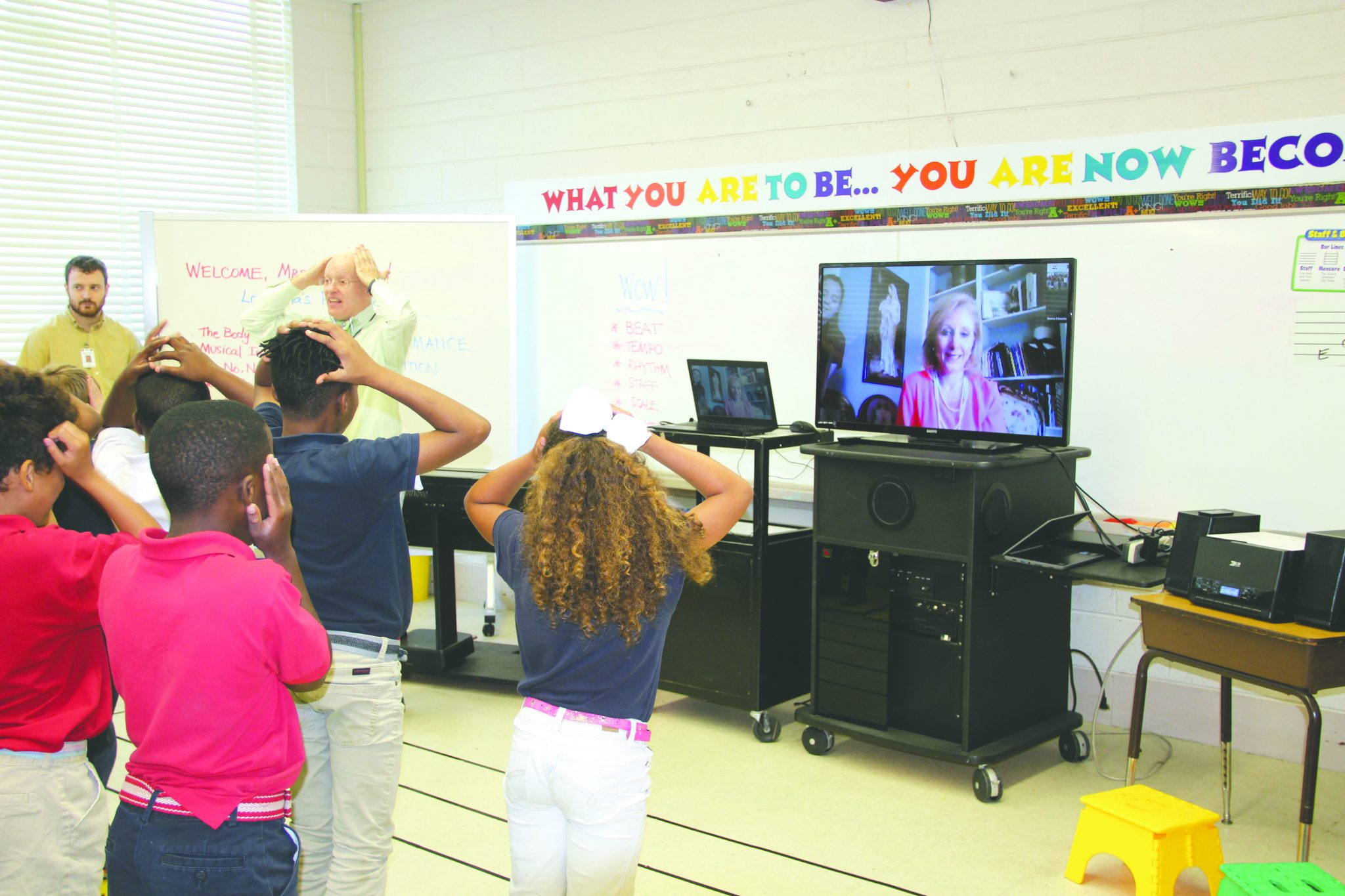 E.S. Richardson participates in "Virtual Visit" with First Lady
Fourth and fifth grade music students at E.S. Richardson Elementary School were treated to a very special guest appearance Wednesday morning.
Louisiana First Lady Donna Edwards joined the class via video chat for a "Virtual Visit," which included reading a book to students and watching them perform several songs.
"I'm so excited that we were able to partner with your school board and your school to be able to make this happen for these students," Edwards told music teacher Dan Gibbs.
Louisiana First Foundation, founded by Edwards, is active in promoting music, art, and movement in public schools across the state. The foundation chose Richardson Elementary to receive a three-year grant for a music teacher, and Gibbs filled the position starting in February.
"Aren't you glad you have music now?" Edwards asked the students, who responded with shouts in the affirmative.
Edwards read the class a children's book about music called "The Swamp Kids: The Missing Chord," written by New Orleans singer and author Leif Nedland Pedersen.
"It's really important to me to advocate and encourage our amazing authors and illustrators here in Louisiana," she said.
The story teaches lessons of overcoming shyness and acting on one's own initiative to make great things happen.
Gibbs led the class in song performances for Edwards, showing her what the kids had learned about scales and intervals. They also performed brief songs called "Go Be Awesome" and "No, No, No," in which students held up signs with things crossed out such as "Drugs" "Tobacco" and "Guns."
In addition to music classes, Richardson also has a Roadrunner chorus and plans to start two new performing groups next year as well.
"The idea is to open up more performing opportunities to more students," Gibbs said. "We just had a program last Friday where all 447 students in the student body performed. We rotated four groups of about a hundred each. It was very well-received. That's kind of how it all started. We hope to be able to do more things."
As one of the grant recipients, Gibbs has been invited to be a guest at the Louisiana First fundraiser event in Baton Rouge this upcoming weekend.
"I thank you so much for spreading your knowledge and love of music to these young people," Edwards said as she prepared to say goodbye. "And children, you need to be thankful to all your teachers for what they give you every day because they're producing great leaders in you."