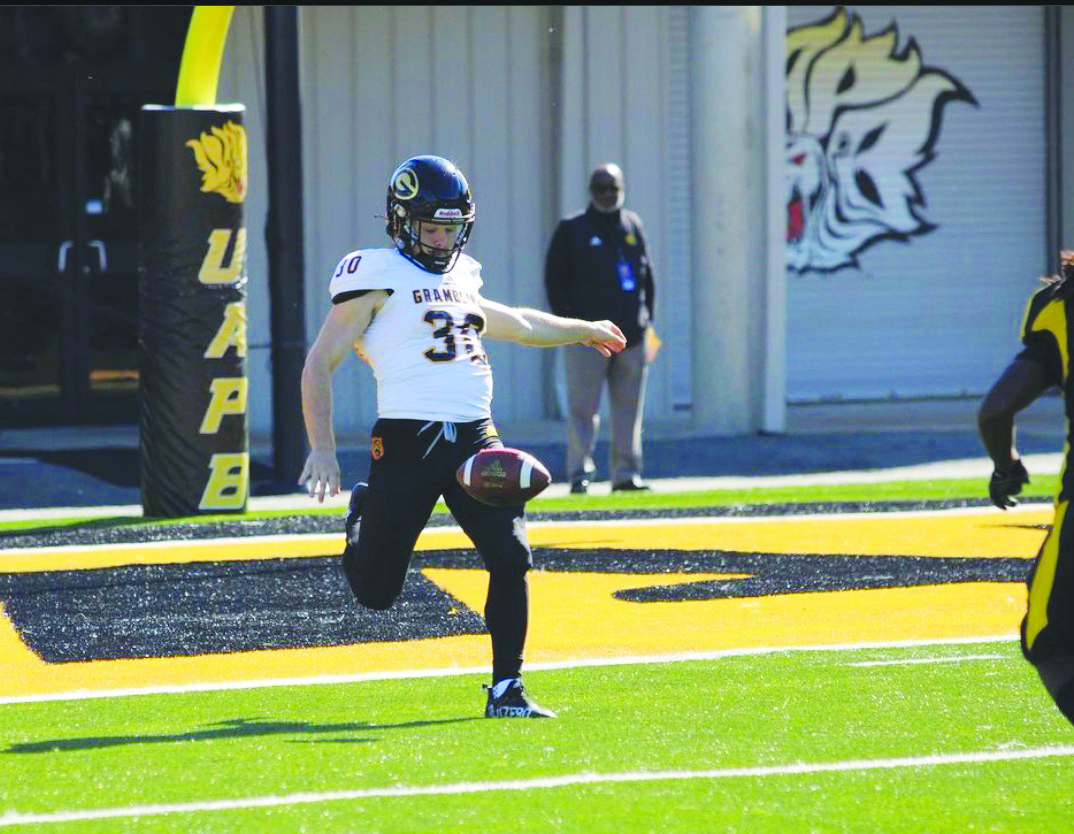 The Grambling State University football team concludes its home campaign as Southwestern Athletic Conference (SWAC) newcomer Bethune-Cookman visits Eddie G. Robinson Memorial Stadium. Kickoff for the conference game, which is also Senior Day, is set for 11 a.m. on Saturday.
Grambling State (3-6 overall, 2-4 SWAC) may have found its identity last week in a 33-26 road loss to Arkansas-Pine Bluff. The Tigers fell behind by 15 points and nearly rallied late, but a key interception down the stretch sealed the victory for UAPB.
Bethune-Cookman (1-8, 1-5) trailed 17-7 at the half and was down 24-14 and 31-21 before staging a comeback in defeating Alcorn State, 35-31.
Saturday's game will be streamed through Grambling State Tiger All-Access on the gsutigers.com website and on the Grambling state Sports Radio Network. The game can be heard in Ruston (KRUS – Hitz 96.3) and in Monroe (KNNW – 103.1 FM). The Tigers' broadcast crew of Santoria Black, Ossie Clark, Nick Harrison and T. Lay Collins will call all of the action.
"We're not playing good football at this time," said Grambling State head football coach Broderick Fobbs. "We're trying to find a way; everybody is frustrated and all of us are frustrated. There can't be anybody more frustrated than I am. At the end of the day, you've got to play really good football against good teams in this conference.
"We went up there and didn't play well early and they (Arkansas-Pine Bluff) played well and made some plays. We got a spark from our quarterback, which helped us a little bit and gave us a chance. One of the bright spots is that the kids didn't quit and fought their way back into it, but we just didn't have enough in the end. It's a growing trend. We start out slow for some reason, try to come on strong later on and we've got to learn to play football hard all the time."
Grambling State and Bethune-Cookman will be meeting for the 12th time in the series and the first time as members of the SWAC. Grambling State leads the all-time series, dating back to 1954, 8-3.
Bethune-Cookman has won the last two meetings between the teams and is coming off a 35-31 home upset win over Alcorn State.