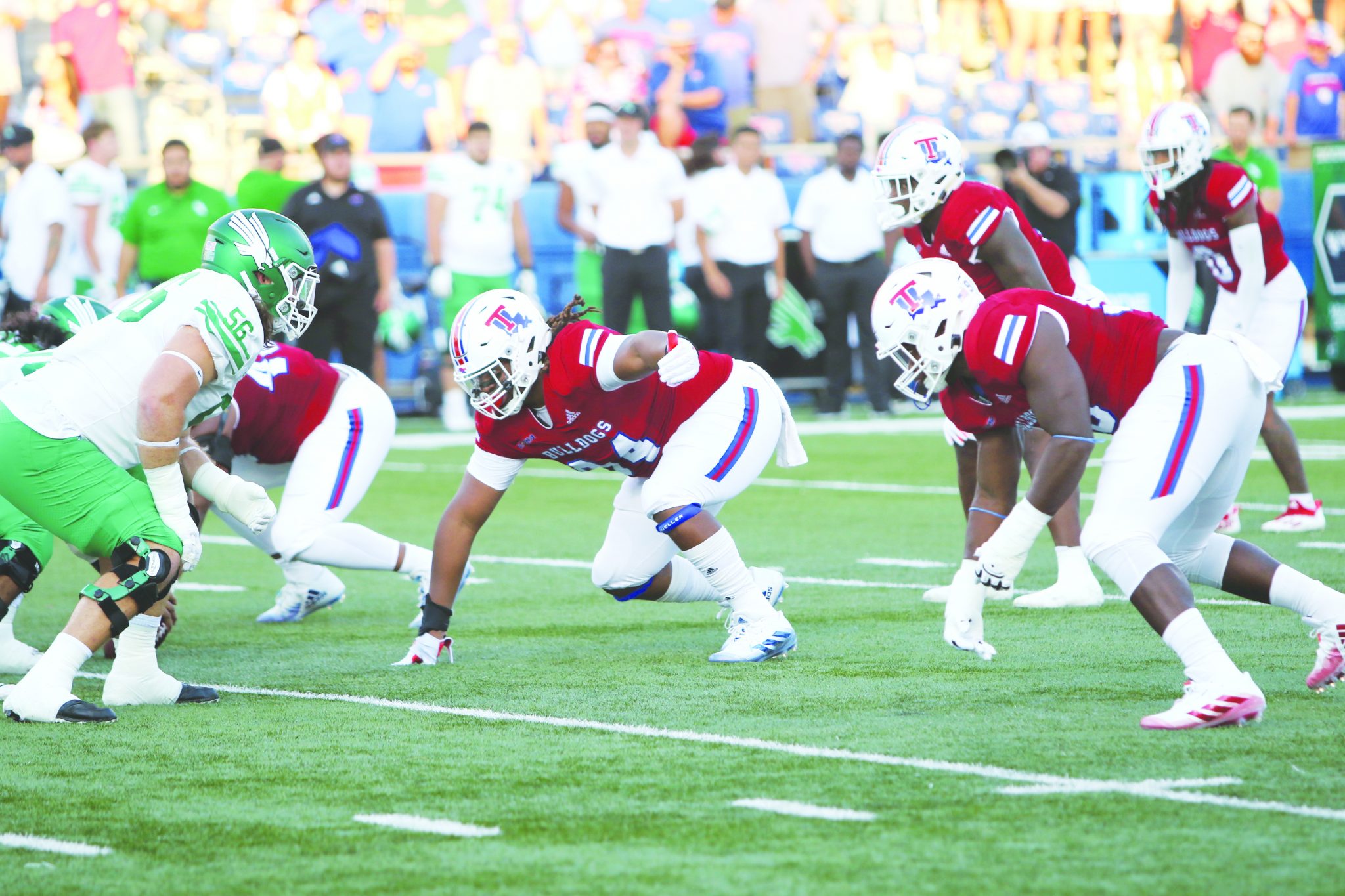 The Louisiana Tech Bulldogs will look to put a stop to a five game losing streak when they play host to Charlotte in Conference USA action starting at 2 p.m. Saturday at Joe Aillet Stadium.
Tech stands at 2-7 overall and 1-4 in C-USA after losing 52-38 last week at Alabama-Birmingham.
"It's five weeks in a row being disappointed with the outcome of the game," said Tech coach Skip Holtz. "There are certainly some things to build on, but also some areas of concern. I look at it defensively and thought we started out like gangbusters. At the end of the first quarter, they had five carries for five yards. The defense was playing pretty well. We gave up that one big play. We were able to capitalize on a turnover and found ourselves up a little bit. But we had 21 missed tackles during the course of the game and 16 of them with the linebackers and the safeties is a problem. Ten missed tackles is a lot.
"I give UAB an awful lot of credit. Their running back is a strong, powerful runner, but we have to do a better job fundamentally of tackling, of staying square, pad level and the biggest thing is wrapping arms. We're coming up. We're hitting people, but we're throwing a shoulder at them. When you have a 225-pound back, he isn't going to go down. You've got to take away the engine room, which are the legs, and wrap your arms up and around his legs and try to get him on the ground any way that you can. That was the biggest disappointment for me was just the way that we tackled defensively."
Holtz is determined to turn things around to some degree as the season winds down.
"Our coaches, our players, our staff — we all have to do a better job," Holtz said. It was disappointing to lose. Especially with that being the seventh loss, it took us out of bowl contention for the first time in seven years which is disappointing.
"As we talked about as a team, there's still an awful lot to play for. We've got three games left on our schedule. We have the opportunity to play two of them at home in front of our family, our friends, our alumni, our fan base here at home. We're going to do everything we can to send these 18 seniors out a winner and find a way to see if we can get on a win streak going down the stretch with three games remaining."
But Holtz knows that won't be easy against Charlotte.
Redshirt freshman quarterback JD Head got his first start for the Bulldogs last week against UAB and is expected to start again this week.
"It'll be a challenge for us," Holtz said. "We've got Charlotte this week who is a good football team. They're 5-4. They beat Duke to open the season. They had a nice win last week in beating Rice in overtime after Rice had beaten UAB. It'll be a challenge for us, but we have three games remaining. We still have to keep putting this together and find a way to send these seniors out the right way."