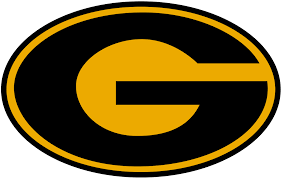 ABILENE, Texas | The Grambling State University baseball team saw Abilene Christian use an 11-run third inning in a 23-5 loss to the Wildcats in seven innings on Saturday afternoon at Crutcher Scott Field.
Grambling State (11-15) fell behind 2-0 after one inning, but saw Abilene Christian score 11 runs on 10 hits and took advantage of an error as the Wildcats did not look back.
How It Happened
Abilene Christian (12-13) struck for two runs in the bottom of the first inning and extended the advantage to 13-0 with 11 runs in the third.
The Wildcats added to the lead in the fourth with six runs, highlighted by a Koby Claborn grand slam homer and pushed the advantage to 20-0 with a run in the fifth.
Grambling State got a three-run homer by Richard Ortiz and Garrett Smith, who reached when he was hit by a pitch, scored on a wild pitch as the Tigers closed the gap to 20-4 in the sixth inning.
Abilene Christian answered in the bottom of the inning with three more runs to extend the lead to 23-4.
The Tigers grabbed a run in the top of the seventh, but it wasn't enough to overtake the Wildcats.
Inside the Numbers
Grambling State finished with five runs on seven hits, committed a pair of errors and left four on base
Ian Bailey, Trevin Bolden, Isaiah Torres, Drexler Macaay, Richard Ortiz, Nick Wheeler and Kevin Whitaker, Jr. collected one hit each
Andy Escano (0-3) took the loss in 2.2 innings pitched. He surrendered 12 runs (12 earned) on 13 hits and walked a pair
Jason Alvarez and Jamary McKinney worked in relief
Abilene Christian finished with 23 runs on 21 hits and stranded four on base
Koby Claborn went 4-for-4, with seven RBIs and four runs scored to pace the Wildcat offense
Derek Scott and Seth Watts each registered three hits
Brock Barger (2-3) earned the victory as he scattered three hits and fanned six in five innings of work
David Ruot and Mark Geisel pitched one inning each in relief