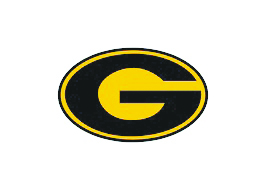 GRAMBLING — Grambling State University football fans will get a chance to get an early glimpse of the new look Tigers under first-year head coach Hue Jackson as GSU will hold the annual Black and Gold Spring Game on April 2 at Eddie G. Robinson Memorial Stadium.
The Black and Gold Spring Game will mark the end of spring football, which began on March 4.
GSU plans on treating the event like a traditional gameday, with tailgating, concessions and entertainment.
This year's game will begin at 2 p.m. on April 2 at Eddie G. Robinson Memorial Stadium. Tickets for the general public ($10), parking ($10) and tailgating ($100) are on sale through the Grambling State ticket office at the Fredrick C. Hobdy Assembly Center and can also be purchased online through Ticketmaster.com.
The spring game will feature a large returning roster from last season in addition to 16 transfers Grambling State has added this offseason.
Former GSU football players are invited to participate in the spring game weekend. That will begin with the G-Men social on April 1 in the Fredrick C. Hobdy Center, and end with a tailgating pre/post game event on April 2 at the Stadium Support Building.
For more information or to purchase a G-Men package, go online to https://secure.qgiv.com/for/agp/event/846481/.
Fans planning to attend the spring game are encouraged to purchase tickets and parking in advance to avoid waiting in line on April 2.
Current GSU students with a valid student ID will be able to gain entry into the game for free.
Season tickets will also go on sale on April 2 and fans will have the opportunity to purchase tickets at the GSU Ticket Office or online.