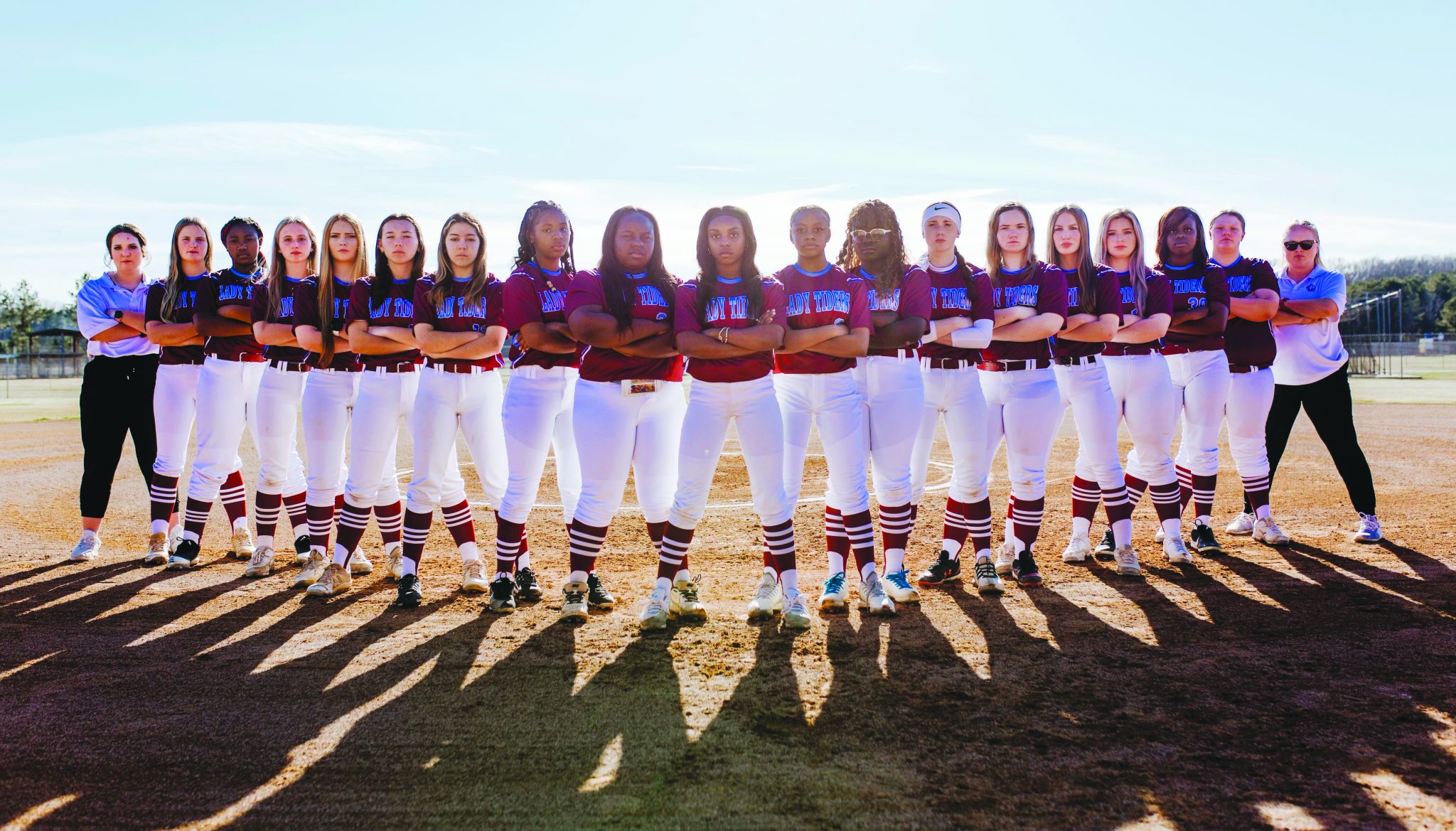 Sometimes it simply takes the right mix — the right team of individuals at the right time.
Last year the Minden High School softball team went 5-12 in regular season play. The 21st-seeed Lady Tide then won a first-round playoff game over Northwood by the score of 4-3 before falling in second round action to fifth-seeded North Vermillion 25-1.
First-year MHS softball coach Shelby Leach was in her fourth season heading the Loyola Prep High School softball team and guided them to a record of 4-22 last year.
What a difference a year can make, as Leach and the Lady Tide have ignited early on to start the 2022 Minden softball season.
The Lady Tide stands at 10-1 so far this season, with their only loss to defending state champion North DeSoto.
"We've won more games this year than I ever won at Loyola," Leach said. "I'm really not sure how, but it feels good. The team is really just buying into everything we want our kids to do. They're running out balls on dinky little hits, and if we use our speed — because we do have speed — we can put pressure on the defense and force errors. We're taking advantage of balls in the dirt and taking those extra bases if we get the chance. We're taking advantage of off-speed pitches and taking any chance that we can.
"They're just buying into my passion. It's not often you can find a group of kids that want to win as much as these girls do. They want to play and they want to win."
Leach said she saw a big change in her Lady Tide after their first scrimmage.
"Our first scrimmage we played Benton and were up in the fourth inning but ended up getting run-ruled," Leach said. "After that scrimmage I told the team we've either got to step it up or it's going to be the same thing that's happened every year over the last eight to 10 years at Minden. We're pretty good, but not good enough. And I told them I'm not here to just be 'pretty good.' I'm here to be the best. And we've got the talent here to do it, so let's go out and make and make people realize it.
"The motto we have for our team this year is 'Why not us?' They've bought into the thinking that I want to play hard and I want to play fast. And I want to play with passion. That's how I played at Weston, (Bossier Parish Community College) and Southern Arkansas."
Minden stands at 8-1 with wins over the likes of Doyline (10-3 and 13-2), North Webster (5-2), Byrd, Woodlawn (19-0) and Southwood (14-6). But the Lady Tide did suffer their first loss in their most recent game, a 17-1 defeat against North DeSoto on March 2.
"They're good," Leach said of North DeSoto. "We made two errors in the first inning and after that the wheels just fell off. I was worried but the next day we came out and beat Converse 14-2 and got back on track."
Minden is batting .405 as a team right now with sophomore pitcher leading the way with a .650 batting average with team highs in home runs (four) and runs batted in (20).
Kylie's stats are kind of crazy right now," Leach said. "Two weeks ago she was batting over .800 and her slugging percentage was like 1.3 or something like that. She's off to an insane start."