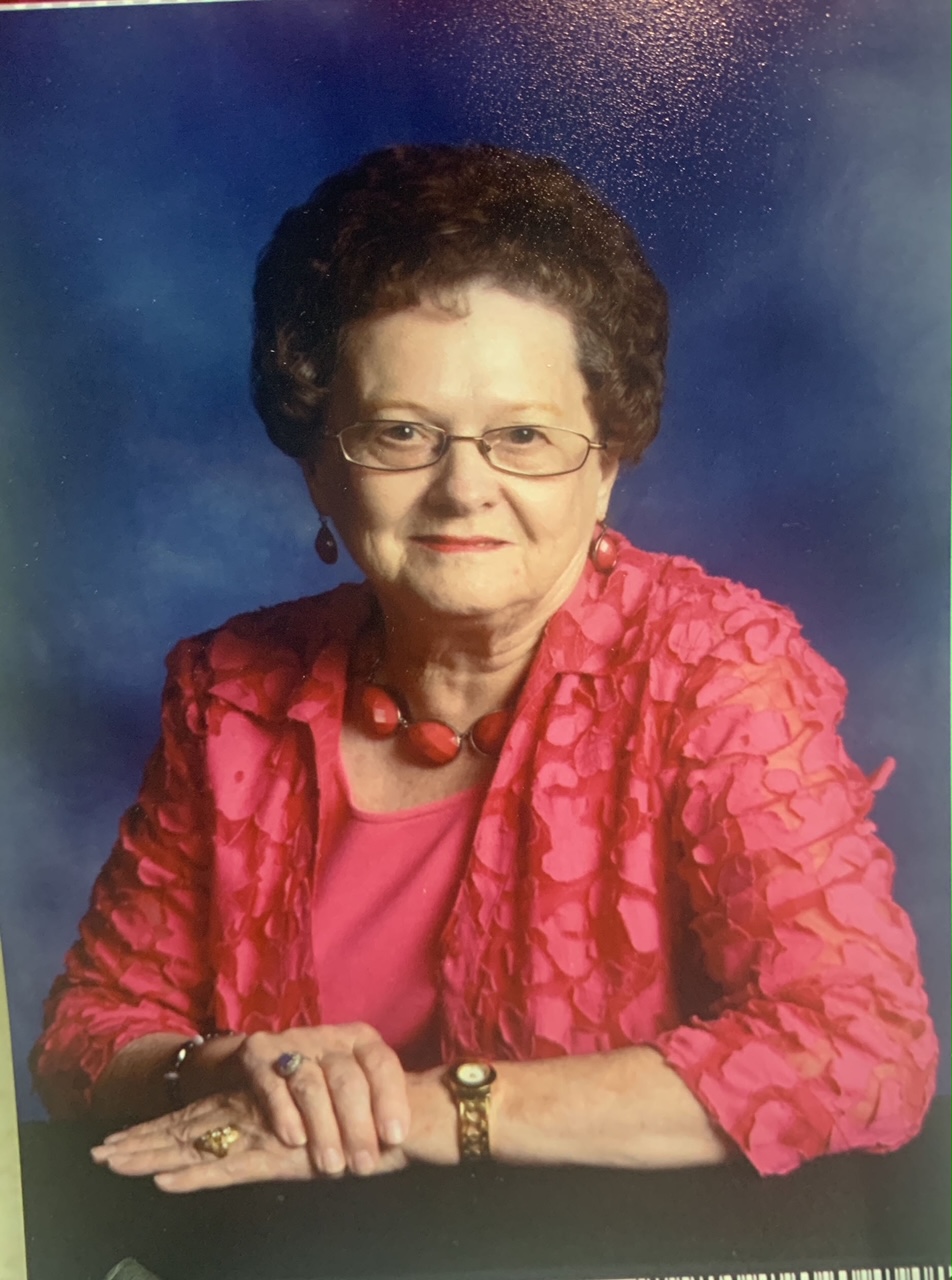 Funeral services for Mrs. Gwendolyn Coyle Weems, age 84, was held at 10:00 am, Saturday, January 9, 2021, at the New Sarepta Baptist Church, Sarepta, LA, with Bro. Marty Wright officiating. Interment followed in Springhill Cemetery, Springhill, LA under the direction of Bailey Funeral Home, Springhill, LA.
Visitation was held Friday, January 8, 2021, from 5:00 pm – 7:00 pm at New Sarepta Baptist Church.
Mrs. Weems was born on February 10, 1936 to W. C. and Valerie White Coyle in Sarepta, LA and passed away on Wednesday, January 6, 2021 in Springhill. She was a faithful member of New Sarepta Baptist Church where she served on the hostess committee, was a member of WMU, and was a faithful choir member. She retired from the U.S. Postal Service as Postmaster after 30 years of service. She was faithful to send cards, pray for all in need, and was known as the "Meals on Wheels" of Sarepta and surrounding areas. Gwen never met a stranger and everywhere she went she made friends. Everyone that knew her was blessed by her wisdom, testimony and sense of humor. She was a loving wife and mother of a special needs child and will be dearly missed by all who knew and loved her.
She is survived by her niece, Dawn (Scott) Harris of Bossier City, LA; great-niece, Sydney Harris of Baton Rouge, LA; cousins, Theresa (Mike) Holley of Sarepta, Jeremy (Sarah) Holley, Ashley (Adam) Thomas, Eliah Holley, Peyton Thomas, Colten Holley; special friends, Shauna (Jeremy) Allen of Sarepta, their two children Kerianne and Noel Allen; and Ben Brown of Springhill, LA; best friend, Pat Cater of Sarepta; and sister-in-law, Lessie Weems of Sarepta.
Mrs. Weems was preceded in death by her parents; husband, Edward R. "Bobby" Weems; daughter, Rhonda Denise Weems; and great-nephew, Jon Cole Harris.
Pallbearers will be Mike Corley, Eddie Dunn, Jeff Audirsch, Glenn Robertson, Stanley Newsom, Grant Boyett.
We would like to thank the medical staff at Springhill Hospital and Louisiana Home Care nurses and physical therapist for the wonderful care they gave Gwen. We would also like to send a special thanks to her sitters, Tammy Peterson and Amanda Langston; you were both a blessing to all of us.
In lieu of flowers, memorials may be made to New Sarepta Baptist Church, P. O. Box 206, Sarepta, LA 71071.
Sign our online guest book at www.baileyfuneralhome.net