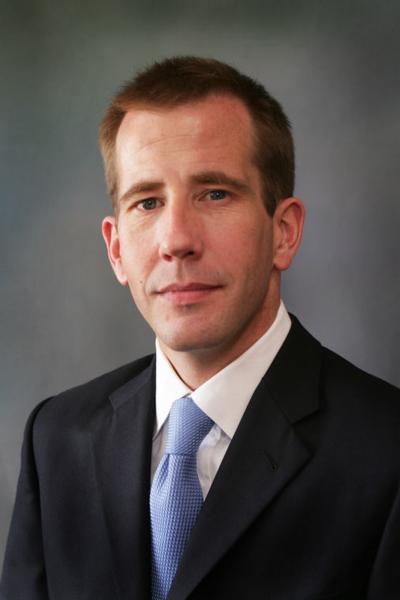 Forty years ago, then-Gov. Edwin Edwards was wrapping up his second term in office.
While state law prohibited him from running for re-election, Edwards, who was only 52 at the time, had made his mark and was widely expected to run for governor again after sitting out a term.
Yet Louisiana voters were faced with picking Edwards' successor and by the spring of 1979, a full-blown governor's race was underway. On election day in October, nine candidates appeared on the ballot, including a Republican who Edwards had defeated in the general election some eight years prior.
Then-Congressman Dave Treen was that lone Republican in the '79 governor's race, which also included a host of well-known Democrats such as then-Lt. Gov. Jimmy Fitzmorris of New Orleans, then-Public Service Commissioner Louis Lambert of Gonzales, then-Secretary of State Paul Hardy of Lafayette, then-state Sen. Sonny Mouton of Lafayette as well, then-state Rep. Bubba Henry of Jonesboro and L.D. Knox of Winnsboro, among a few others.
It was Treen and Lambert who ran first and second, respectively, in the primary election though Fitzmorris ran a razor-close third, less than 3,000 votes behind Lambert. Lambert's ground game, otherwise more commonly known as hauling minority voters to the polls, proved the difference, particularly in New Orleans and Shreveport.
Behind Fitzmorris was Hardy while Henry ran fifth and Mouton ran sixth. The rest of the candidates each polled less than one percent of the vote.
Though Lambert was the Democrat's standard-bearer, the Democrats he outdistanced in the primary, including Fitzmorris, Hardy, Henry and Mouton, threw their support behind Treen in the run-off. It's been widely suspected for years that the outgoing governor, Edwards, orchestrated it all. Edwards, as the story goes, believed he could easily unseat Treen in 1983 but taking on Lambert would be a much more difficult task. Accordingly, Edwards quietly worked to elect Treen at Lambert's expense.
At least that's the story I was told for years.
Whatever Edwards did or didn't do, it worked. Treen topped Lambert by about 8,500 votes in the Dec. 8, 1979 run-off election and became the first Republican governor in Louisiana since Reconstruction.
And we all know what happened four years later. EWE made a comeback and unseated Treen in a landslide.
For some strange reason, I recall the 1979 governor's race. I was 10 years old.
What I remember most was all of the television commercials, especially Hardy's glitzy spots, and of course, campaign signs were everywhere, up and down the highways and at every street corner.
Daddy supported Henry in the primary. That meant I supported Henry, too, and campaigned for him in our neighborhood, placing "Henry for Governor" bumper stickers on anything and everything that didn't move. Henry had given me the bumper stickers when he and his campaign manager, Sam Roby, paid a visit to Ferriday for lunch in our home.
Why is the 1979 governor's race relevant now? It's not but 40 years ago at this time Louisiana voters were exposed to a vibrant field of candidates, most of whom were more than qualified and capable of serving as governor. Now compare the field candidates in '79 to the candidates who are running for governor today.
There is no comparison.