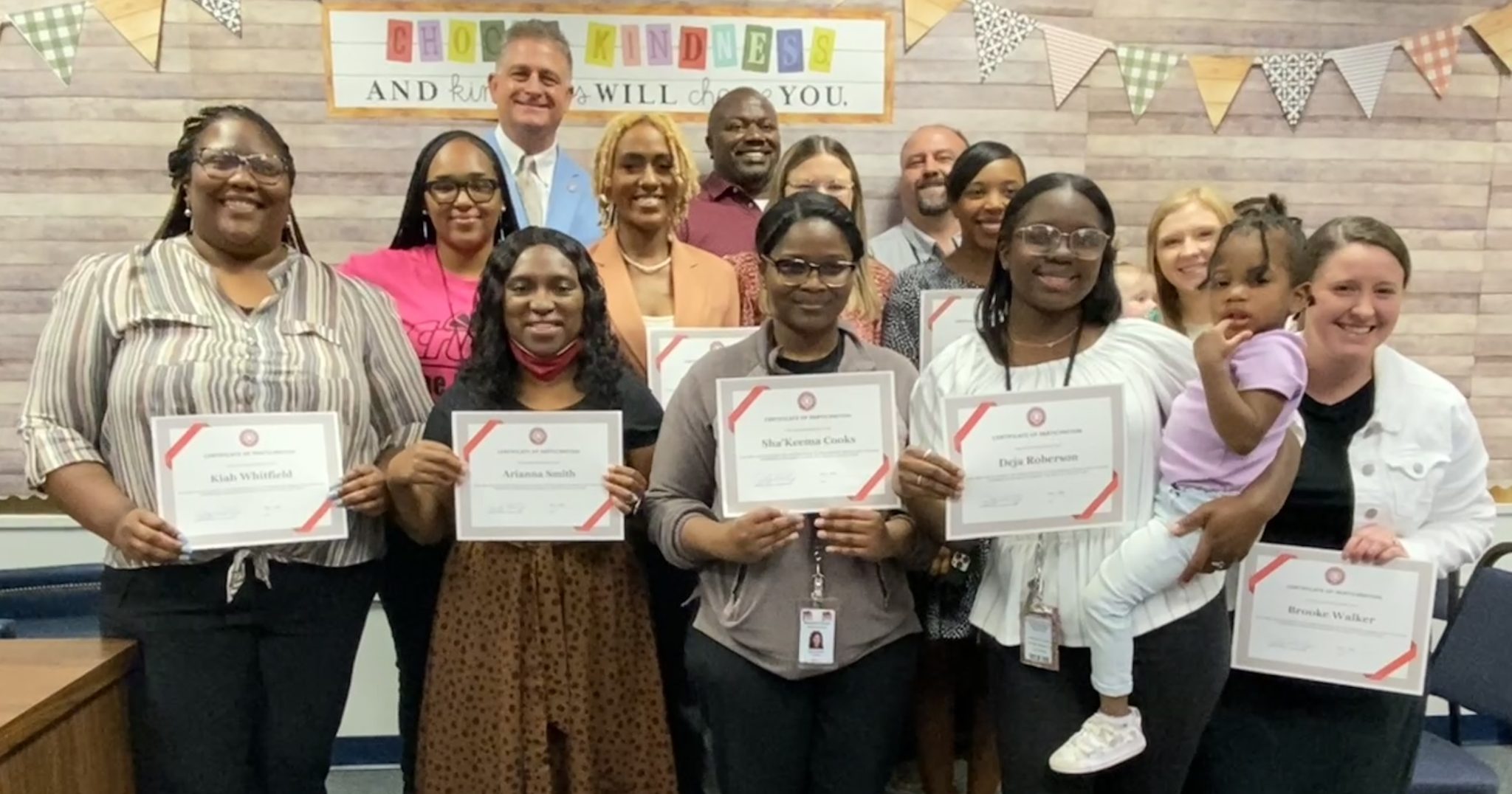 The May 1 Webster Parish School Board meeting was, for the most part, an especially upbeat meeting. Beyond the usual business of approving minutes, field trips, and maintenance expenditures, a new school board member was sworn in and numerous people were recognized for their achievements.
Jerri Lee, the new school board representative for District 9, was sworn in by Judge Jeff Cox. After Lee officially took office she said, "I'd like to thank those individuals that came out in support of me. It's very important that we all know the importance of our school system and how important it is to our future, to our democracy. I'm looking forward to this opportunity that I've been given. I'm looking forward to working with these fine individuals."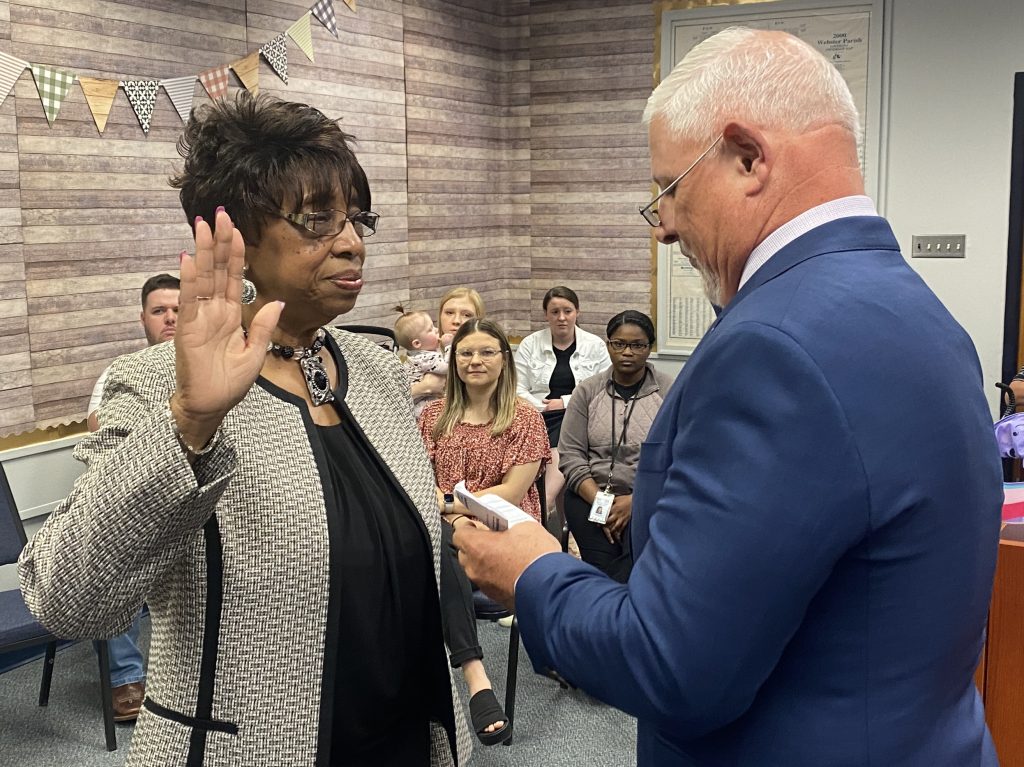 Josh Utley, the Ag teacher at Lakeside Jr/Sr High, received the Employee of the Month Award from Rodney Taylor of Taylor and Sons. The details of his recommendation letter will be detailed in a future Minden Press-Herald article.
Next, the graduates of the New Teacher Experience program were awarded certificates for completing this program, the goal of which is to better prepare new teachers for the rigors of teaching and, hopefully, extend their careers in teaching.
"We're very excited to participate this year in a pilot with the Louisiana Department of Education to support new teachers," said Becki Brown, instructional facilitator for Webster Parish. "We know that, within five years, 50% of teachers across the state of Louisiana often leave, so we're doing our best to support them, to keep them in the teaching profession."
As part of this program, these new teachers spent hours taking online classes and having face-to-face as well as Zoom meetings with other teachers across the state. Brown regularly visited these new teachers in their classrooms, and they also had mentors to help them learn to be better teachers.
"We feel like the program was really successful, and we hope to keep them in Webster Parish in the future," said Brown. "Tonight we're recognizing the extra that they gave above and beyond their regular teaching duties."
The participants is this program were Arianna Smith – Special Education, Webster Jr. High; Sha'Keema Cooks – Special Education, Phillips Elementary; Deja Roberson – 2nd Grade, Browning Elementary; Indigo Patterson – 3rd Grade ELA, Jones Elementary; Tateshia Tellis – Pre-K, Phillips Elementary; Ashley Marmon – 4th Grade ELA, Richardson Elementary; Kiah Whitfield – 2nd Grade Math, Jones Elementary; Alexis Troublefield – 6th Grade Math, Webster Jr. High; Wendy Markham – Algebra II and Advanced Math, North Webster High School; Steve Chamberlain – Welding and CTE Instructor, Minden High School; Anzleigh Price – 4th Grade Social Studies, Brown Elementary; Quinten Bates – 7th Grade ELA, Webster Jr. High; Brooke Walker – Agriculture, North Webster High School; and Keadria Miller – English I , Minden High School.
In general news, May is Mental Health Awareness month, and schools will be participating in activities to bring awareness to mental health challenges. A list of activities has not yet been released as it will need to be worked around state testing, which has begun across the parish.
Graduations for all the high schools will be held this month, and an effort was made to make sure that none of them overlap. Lakeside High's graduation will be held May 22 at 7 PM at the First Baptist Church in Minden. Doyline High's graduation will be on May 23 at 7 PM, also at the First Baptist Church in Minden. North Webster High's graduation will be on May 25 at 7:30 PM at North Webster High School. And Minden High's graduation will be on May 26 at 7 PM at Minden High School.
The next school board meeting will be on June 12 at 6 PM. The public is welcome to attend.