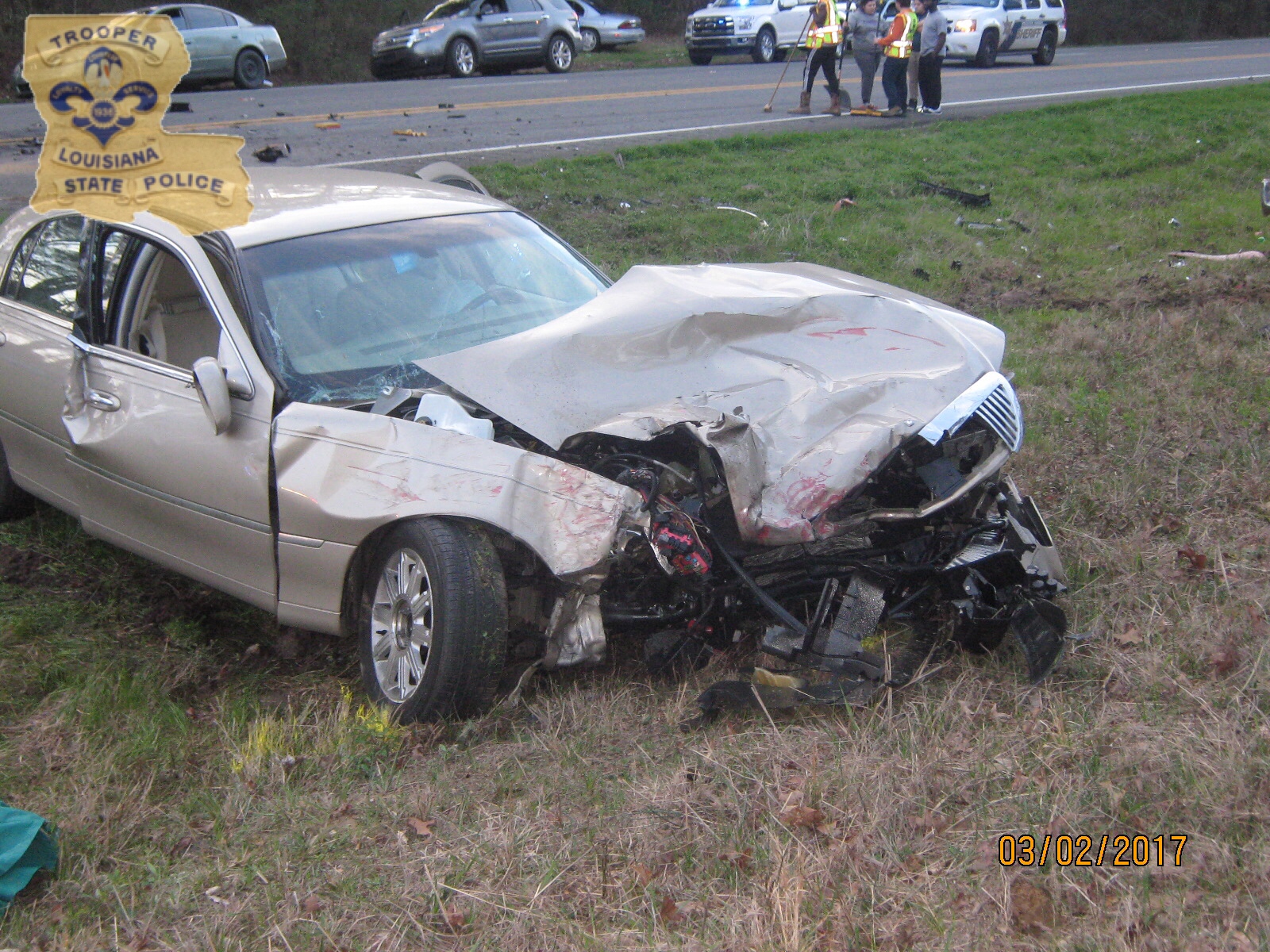 COTTON VALLEY – A two-vehicle crash claimed the life of a Springhill woman Thursday afternoon.
Louisiana State Police say around 5:30 p.m., a head-on collision occurred on U.S. Highway 371 just north of Cotton Valley. The preliminary investigation revealed a 2011 Lincoln Towncar, driven by Shirley Hearnsberger, 88, of Springhill, was headed south when she crossed the center line and collided with a northbound 2005 Toyota Tacoma, driven by Patrick Driskill, 50, also of Springhill.
Troopers said Hearnsberger was not restrained and was killed in the crash. Driskell was wearing his seatbelt and received minor injuries.
Hearnsberger was pronounced deceased at the scene by the Webster Parish coroner. Toxicology samples were obtained and will be submitted for analysis.
The crash is still under investigation.