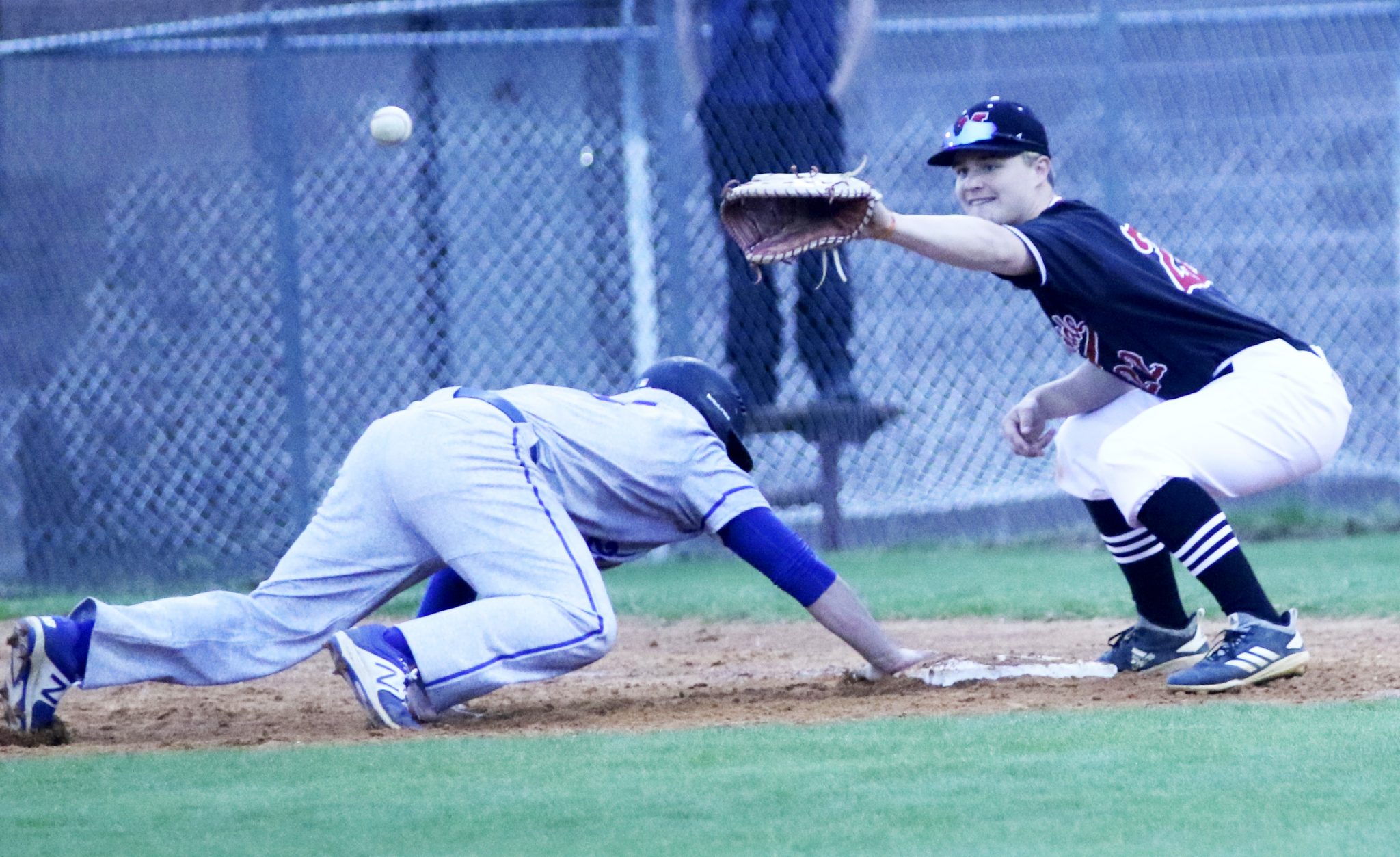 The Minden-Benton rivalry doesn't discriminate. No matter the sport, it always comes down to these two teams, and the games never disappoint.
Most recently, Minden-Benton was all about girls basketball. The rivalry produced a handful of classic games that exhibited what high school sports are all about. The road to the district title always goes through these two storied schools.
Now, Minden-Benton will shift its focus to baseball, where once again both school are ranked in the top-10 in the state and are squaring off for a home-and-home this week beginning tonight at Griffith Stadium at 6 p.m.
"With Benton, my kids know how big this game is," Minden head coach Ben Bower said. "It's definitely a pride thing and we approach it like that with the kids."
Heading into tonight's game, Benton (23-5, 7-0) is ranked fourth in the state and first in District 1-4A. The Tide (19-5, 7-1) are ranked fifth in Louisiana and sit one game back of the Tigers.
"Win or lose with Minden it is always a great atmosphere at home and on the road," Benton coach JD Stephens said. "Very rarely has a game been one-sided."
The teams share similar DNA as far as talent is concerned, but both Minden and Benton are discovering their identity and hitting their stride at this point in the season as two of the most feared teams in 4-A.
"We are familiar with them," Bower said. "They're similar to a Calvary or Sterlington in that we know they will bring good pitching and hitting up and down the lineup. We just need to make the routine plays and it should be a close game."
Benton has a rock solid team with depth and a handful of studs. Landon Joyner and Brock Van Hoy both pitched well in the North DeSoto series, and one of them will most likely get the nod tonight at Minden.
Senior catcher Cole Horton has been co-MVP on the All-District team the last two years.
The Tide boast a similar makeup on the mound with two workhorse pitchers in John Volentine and Carson Fields. Minden also has the ability to get big games at the plate from anywhere in the lineup. The Tide have four players batting over .440 this season in Camron Dollar, Austin King, Beau Branch and Trevor McClean.
Dollar in particular is having an MVP-caliber season (.538 BA, 3 HR, 24 RBI) and seems impossible to get out.
"We knew there was something different about Camron when we saw him as a freshman," Bower said. "When you have guys like him who are special, you try not to put too much attention on it because it's not an individual sport. He knows that the other guys have just as big a role as he does, and I think that's what makes our team great is that no one is bigger than the team no matter how good they are playing."
This Minden team has gotten to the top-5 in the state by playing "unselfish" baseball. They have an identity as a loud team, something that Bower encourages and says is part of their DNA.
"Being loud and yelling from the dugout is a Minden thing," Bower said. "Every year we have guys who are vocal and I think it helps our team stay calm and cool and not be bigger than the game. That's better than overthinking things or focusing on the negative stuff.
"But our identity is more than that. We're about doing it together," Bower said. "They try to go out there and back each other up. You can't do it by yourself, everyone has to handle their job."
Minden could leapfrog the Tigers in the District 1-4A standings and the state power ratings with a win tonight at home and tomorrow at Benton, even if it's just another game as Bower says.
"This game doesn't make or break us," Bower said. "Hopefully we will have a good game, but this is a pride thing. We know that if we do the little things well, we will have a good shot."
This rivalry has produced a number of classic moments in recent memory. Benton is the defending state champion. There is a special aura about these games that plays up the atmosphere for the players.
"These games are always filled with two teams that are willing to compete until the end," Stephens said. "It is great to have both teams in the top-ten for our district and for North Louisiana."
The game tonight won't make or break either team, and both coaches will have a tendency to play down these types of games in hopes that their players don't get too excited. But don't let that fool you: tonight is the most important game of the season thus far.
As a fan, you should absolutely be excited.