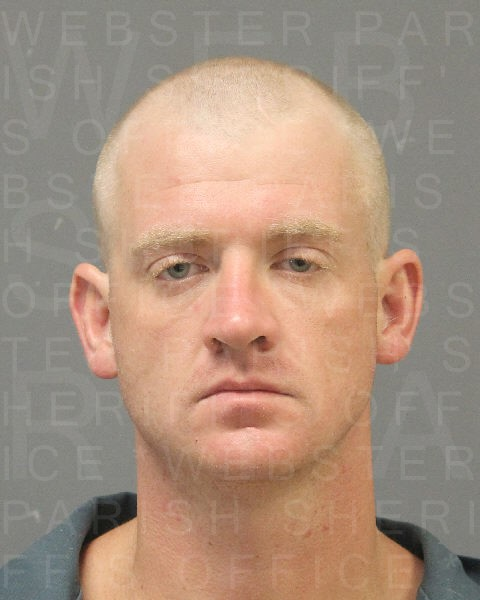 A little over a week ago a deputy of the Webster Parish Sheriff's Office was traveling on Highway 37 when he noticed Johnathan Squyers walking south down the highway.
According to the booking report, the deputy witnessed Squyers "throw a white object in the right of way grass ditch."
The report went on to say that Squyers, " appeared to be on an illegal narcotic due to his slurred speech and red watery eyes."
After admitting to having thrown a Black & Mild cigar into the ditch, the deputy searched his person, finding a "glass pipe commonly used to smoke methamphetamine … in his waistband," and a medicine bottle containing, "1.4 grams of methamphetamine in a clear plastic baggie," the report stated.
Squeyers has since been booked into the parish jail and was officially charged with possession of a schedule II substance, possession of drug paraphernalia, and littering.