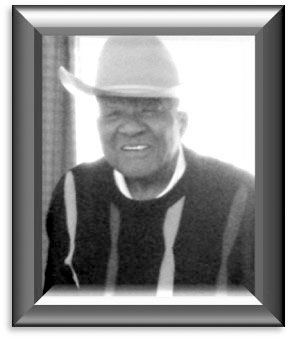 Celebration of Life Services for Mr. Henry Abram will be held Saturday, June 16 at 12:00 P.M. at St. Rest Baptist Church with Rev. Sheldon Birdsong, officiating.
Henry Simuel Abram was the first born of seven children to Rube and Susie Abram on June 28, 1926 in Fairfield, Texas.
Henry served in the United States Army serving in overseas operations during World War II. After his tour of duty in the U. S Army, Henry returned to his family in Texas. Later Henry traveled to North Louisiana as a construction worker. He later married Ezell Washington Abram in Minden, Louisiana. To this union, there were three daughters.
Henry was an avid sportsman and gardener.  He loved spending time with his family and will always be remembered for his love of dancing.
June 9, 2018, Henry Abram departed this earthly life.  He was proceeded in death by his parents, Rube and Susie Abram; bothers: Joe Ed, Rube Abram Jr. (Bertie); sisters: Myrtle Abram Whetstone, Lueteria Abram Gardner Reed; his former wife, Ezell Washington Abram; a daughter, Rita Denise Abram; son, Henry Abram-Yeldell; and a grandson, Dameon Devell Abram. He is survived by daughters: Cassandra Abram Swan and LaJune Abram McDonald;  sisters: Essie Ruth Abram Mosley and Annie Pearl Abram Erving; five grandchildren; nine great grandchildren; one great-great grandchild; and a host of nieces, nephews, and other relatives.
 Visitation will be held Friday, June 15th in the chapel of Kennon's Mortuary from 10:00 AM to 6:00 PM. Services are entrusted to Kennon's Mortuary. Email condolences may be sent to kennonsmortuary@suddenlink.net.