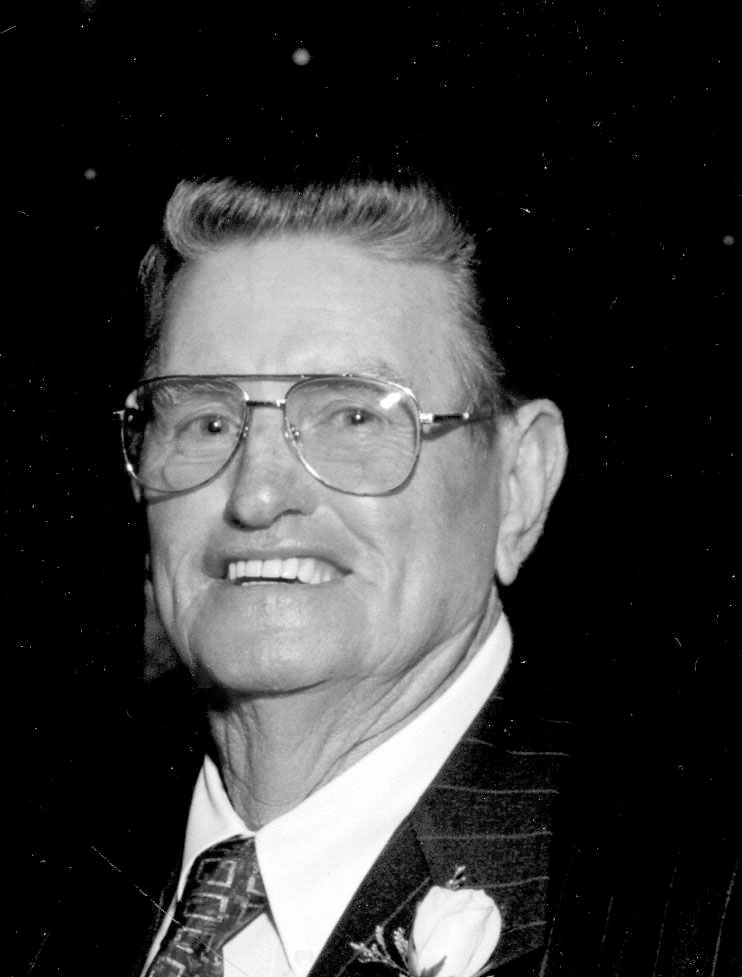 Graveside services for Hank Lockard will be held Saturday, April 21, 2018, 10:00 am, Westlake Baptist Church Cemetery, Doyline, LA, with Rev. Kathy Wafer officiating under the direction of Rose-Neath Funeral Home. The family will receive friends Friday, April 20, 2018, 5:00 – 7:00 pm, at Rose-Neath Funeral Home in Minden, LA.
Hank was born October 31, 1933, in Forest, LA, and entered into rest April 17, 2018. He attended Lakeview United Methodist Church in Minden and Ouachita High School in Monroe, LA, before enlisting and serving in the USMC from 1951-1954. He was a long time salesman for Bancroft Paper Company in Shreveport, LA, and Parwin Chemical Company in Texarkana, TX.
Hank was an avid bowler with one 300 game to his credit and also enjoyed competitive bass fishing. He was a guide at Toledo Bend and a field tester for Creme Lures.
Hank was preceded in death by his parents Frank Odell Lockard and Lee Earl (Mickey) Lockard Yates and one brother Billy Earl Lockard.
Hank is survived by his wife and soulmate of 60 years, Dorothy Boles Lockard of Minden, LA, daughter, Susan Lockard Clyde and husband Joey Thomas Clyde of Woodworth, LA, son, Michael Lee Lockard and wife Deborah Baker Lockard of Texarkana, TX, grandchildren, Elizabeth Branch Phillips and husband Gregory Michael Phillips of Shreveport, LA, William Michael Branch of West Palm Beach, FL, Thomas Alexander Lockard of Texarkana, TX, Nicholas Andrew Lockard of Bella Vista, AR, and four great grandchildren.
Pallbearers will be Greg Phillips, Michael Branch, Alex Lockard, Nick Lockard, Chuck Gautney, and Lewis Parker.
April 19In lieu of flowers, memorials may be sent to Lakeview United Methodist Church.
Rose-Neath Funeral Home
211 Murrell Street
Minden, Louisiana 71055
(318) 377-3412