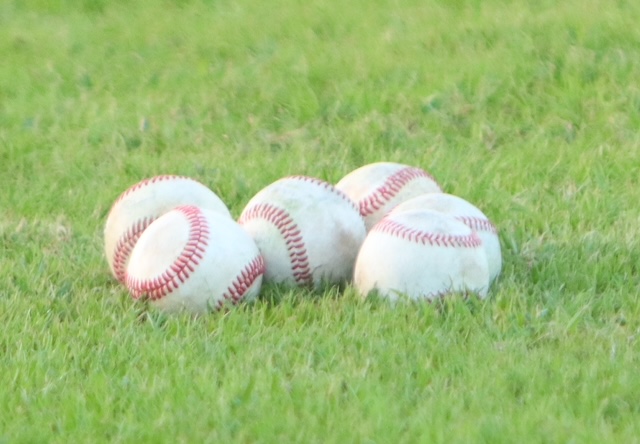 The Doyline Panthers defeated Castor 8-3 in nine innings a District 1-B game Thursday at Castor.
Elsewhere, Minden fell to Northwood 9-4 in a District 1-4A game at Northwood, and Lalkeside lost to Calvary Baptist in the first of a three-game District 1-2A series at Calvary.
At Castor, the host team scored a run in the bottom of the seventh to send the game into extra innings tied at 3.
The Panthers put five on the board in the top of the ninth on consecutive singles by Austin Arbaugh, Kenneth Lee, Noah Spears and Caysten Mingo, a walk and a passed ball.
Spears went 2-for-3.
Mingo allowed two hits and struck out six in four innings. Bates allowed five hits and issued only one walk over the final five innings.
Doyline improved to 1-2 in district. The teams are scheduled to meet again Saturday at noon at Doyline.
At Northwood, Minden tied the game at 1 in the top of the third but the Falcons scored five in the bottom of the inning.
The Crimson Tide cut the lead to 6-3 in the top of the fourth but Northwood answered with a run in the bottom of the frame.
Six Minden players combined for seven hits. Jakobe Jackson had two doubles:
Minden (14-8, 2-1) hosts Woodlawn Tuesday. Northwood improved to 19-5 overall with its ninth straight victory and 5-0 in district.
At Calvary, Lakeside trailed 11-4 after six innings. The Warriors scored four in the top of the seventh but were unable to complete the rally.
Bradley Dick and Jon Jon Dick both went 3-for-4 with a double.
CJ Watts went 2-for-4 with a home run and three RBI. Cooper Chase had two RBI.
Lakeside dropped to 11-9 overall and 1-3 in district. Calvary improved to 13-9 and 4-0.
The teams are scheduled to complete the series with a doubleheader Friday at 5 p.m. at Lakeside.