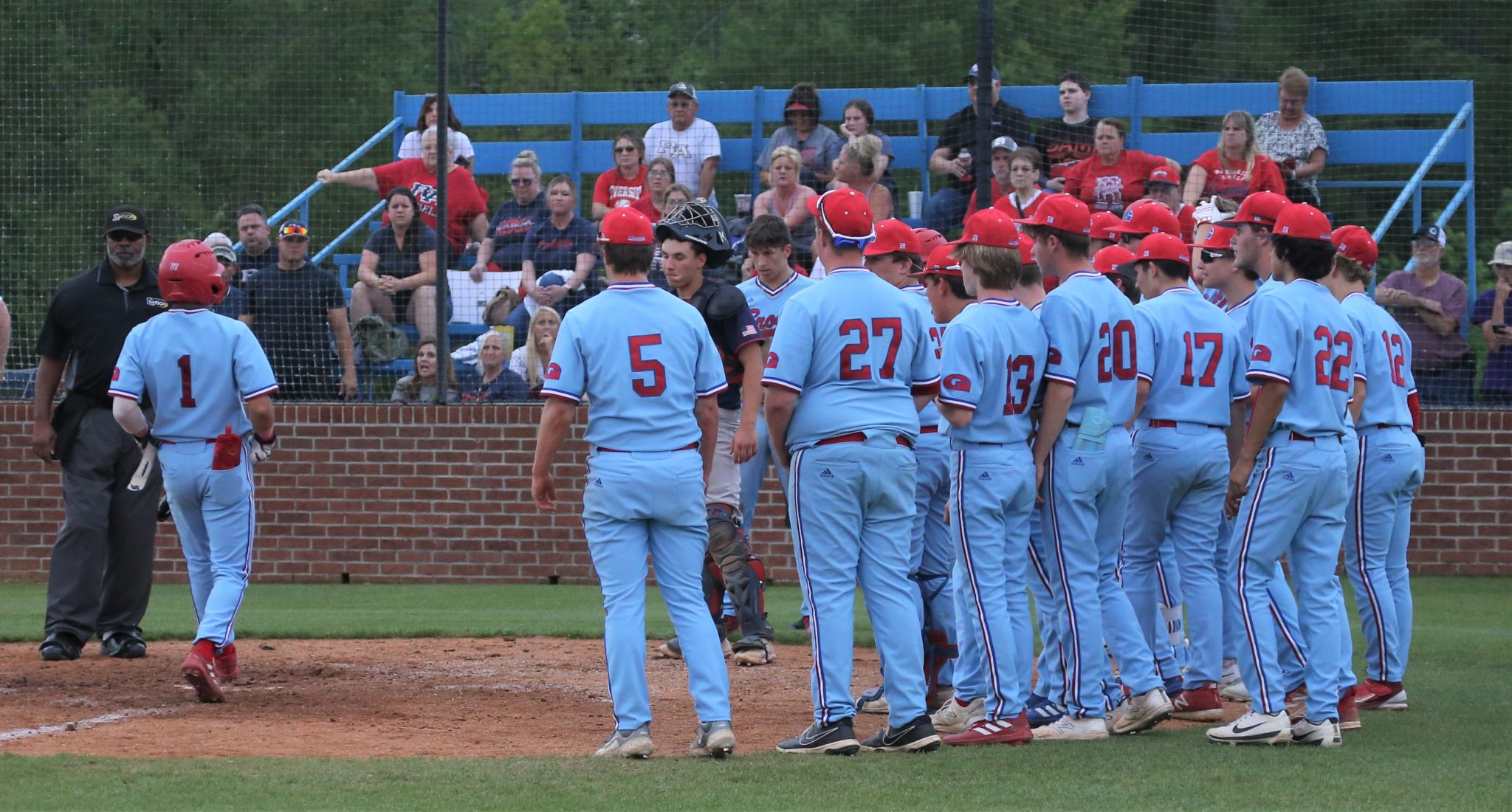 The Glenbrook Apaches will be looking for a spot in the select Division IV championship game Tuesday.
The No. 3 seed Apaches (24-8) face No. 2 Ascension Catholic (24-8) in the semifinals at 2 p.m. at McMurry Park in Sulphur.
(Note: The Sulphur area received heavy rain Monday and there is an 80 percent chance of thunderstorms Tuesday so the start time could be affected.)
The winner will play the winner between No. 1 Ouachita Christian (26-8) and No. 4 Opelousas Catholic (24-9) for the championship Friday at 2.
After receiving a first-round bye Glenbrook defeated No. 14 Vermilion Catholic 5-2 in the second round and No. 11 Riverside Academy 5-0 in the quarterfinals.
Ascension Catholic also received a first-round bye. The Bulldogs defeated No. 15 St. John 6-5 in nine innings in the second round and No. 7 Central Private 10-0 in five innings in the quarterfinals.
Ascension Catholic was also the No. 2 seed in the Division IV playoffs last year. The Bulldogs lost to No. 7 St. Frederick two games to one in a best-of-3 quarterfinal series.
Ascension Catholic lost in the second round in 2021 as the No. 2 seed. The Bulldogs last reached the semifinals in 2019, losing to Opelousas Catholic.
As a first-year LHSAA member school, Glenbrook was not eligible for the playoffs last year. They won the MAIS Class 2A championship in 2021.
The Apaches have six seniors who have been a big part of the team's recent success and transition to the LHSAA.
They are outfielder/pitcher Maddox Mandino, shortstop Cason Clemons, pitcher Hayden Harmon, pitcher/utility Turner McLelland, pitcher/infielder Toby Haulmark and outfielder Rhett Johnson.
Sophomore second baseman Jackson Waller, sophomore third baseman/pitcher Easton Sanders, junior catcher Landry Powell, sophomore right fielder Seth Mangrum, junior designated hitter Garrett Brown rounded out the starting lineup in the playoff games and have been significant contributors all season.
Harmon, a Louisiana Tech signee, has pitched two complete games in the playoffs. He has allowed a total of seven hits.
Ascension Catholic starter Bryce Leonard allowed three hits and struck out seven in four innings against Central Private. His twin brother Brooks pitched the fifth.
The Bulldogs had six hits and drew six walks.
Brooks Leonard pitched the final six innings against St. John's, allowing four hits. He also led the Bulldogs at the plate, going 3-for-4.
The Leonards were both named first-team Class 1A All-State at utility last season and have signed with Northwestern State.
Bryce Leonard started at quarterback for four years and was named the 2022 Boys Athlete of the Year by The Advocate. Brooks was also a starter for most of his four seasons playing football.
— Featured photo by Vallette Weaver