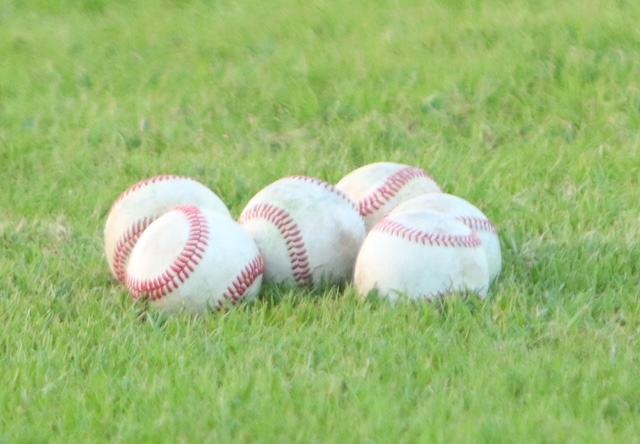 The Glenbrook Apaches wrapped up the District 1-1A championship Thursday.
Glenbrook defeated Ringgold 17-0 and Homer 17-1 at Glenbrook.
The Apaches outscored their five district opponents 88-3. Only one game went longer than the minimum three innings.
Elsewhere, Lakeside defeated North Caddo 8-2 in the first of a three-game District 1-2A series In Vivian.
Minden fell to North DeSoto 5-3 at Minden in eight innings. The Griffins avenged an 8-7 District 1-4A loss to the Crimson Tide Wednesday in Stonewall.
Thursday's game was not a designated district game. North DeSoto and Northwood, which defeated Evangel Christian 9-3 Thursday, finished tied for first in the district at 6-1.
Minden and Evangel finished tied for third at 5-2.
At Glenbrook, Maddox Mandino had a home run, triple and three RBI against Ringgold.
Landry Powell went 2-for-2 with a double and three RBI.
Jackson Waller had a double.
Mandino struck out eight of the nine batters he faced.
Powell went 3-for-3 with a triple, double and four RBI against Homer.
Turner McLelland went 2-for-2 with a home run and two RBI.
Mandino went 2-for-2 with a double.
McLelland struck out seven in 2 2/3 innings.
Glenbrook, No. 3 in the non-select Division IV power ratings according to GeauxPreps.com, improved to 22-8.
At North Caddo, six different Lakeside players had hits. Cade Boley had a double.
CJ Watts drew three walks. The Warriors also took advantage of numerous errors.
Lakeside improved to 16-13 overall and 4-6 in district. North Caddo dropped to 11-14 and 4-6.
The teams are scheduled to complete the series with a 5 p.m. doubleheader Friday at Lakeside.
At Minden, the Crimson Tide led 3-1 after five innings. But the Griffins scored two in the sixth and the game went into extra innings tied at 3.
North DeSoto took the lead in the top of the eighth on a two-run double with two outs.
Minden's Brandon Winston drew a walk with one out in the bottom of the eighth but the Tide were unable to advance him.
Minden had three hits. Brody Bower had a double. Zander Rowell pitched 7 2/3 innings.
Minden (17-11) visits St. Mary's Saturday at 4 p.m. North DeSoto improved to 24-6.