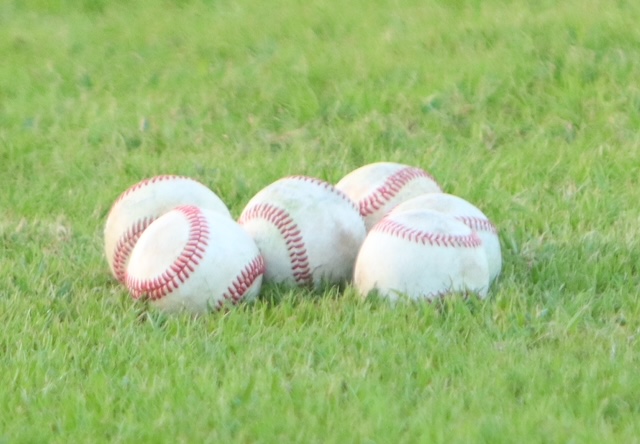 The Lakeside Warriors split games Saturday on the final day of the Lakeside tournament, defeating Airline 5-4 and losing to Byrd 9-1.
Lakeside trailed Airline 4-3 going into the bottom of the seventh. The Warriors scored two runs on an error and four straight walks to pull out the victory,
Lakeside recorded only two hits in the game. The Warriors took advantage of seven walks and four Airline errors. Bradley Dick had a double.
Starter Cooper Chase went five innings. CJ Watts entered the game in the sixth with no outs and a runner on second. He retired six straight Vikings.
The Warriors had only three hits against Byrd.
Lakeside (7-4) visits Doyline Tuesday at 6.
In other tournament games, Minden fell to D'Arbonne Woods 10-9, and Doyline lost to Taylor, Ark., 12-4.
Minden came close to getting run-ruled then almost rallied for the victory,
The Crimson Tide trailed 9-1 after five innings. They scored three in the sixth then tacked on five more in the bottom of the seventh and had the bases loaded with two outs.
But a popup ended the game.
Brody Bower went 4-for-5 with a double and three RBI. Brandon Winston went 3-for-5 with a double. Elliott Sheppard went 2-for-4 with a double.
Minden (8-4) visits Quitman Monday at 6.
Doyline's Caysten Mingo and Noah Spears both had a hit and drew a pair of walks.
Doyline hosts Haynesville Monday at 5.
Elsewhere, Glenbrook fell to Haughton 7-5 in the final game of a three-game series at Haughton. All three games were close.
Glenbrook scored two runs in the top of the sixth to take a 5-1 lead. But Haughton scored six in the bottom of the inning.
Easton Sanders had a home run, double and three RBI. Cason Clemons went 2-for-4. Maddox Mandino had a double.
Glenbrook (8-5) hosts Southwood Monday at 6.