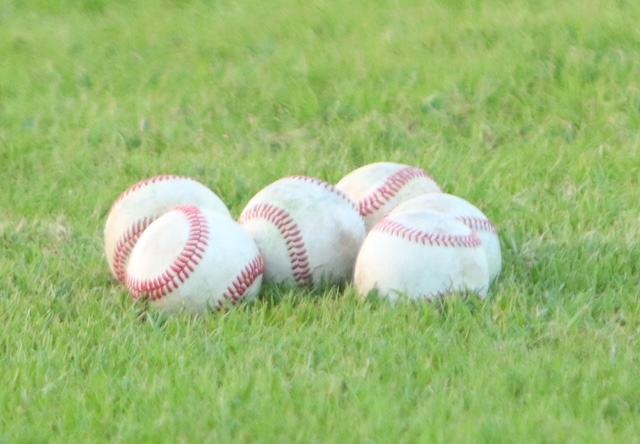 Minden picked up a big District 1-4A victory. The Crimson Tide prevented North DeSoto from completing district play undefeated with an 8-7 victory in Stonewall.
The Crimson Tide scored two in the first and five in the second to take a 7-1 lead.
The Griffins tallied two in the bottom of the third to cut the lead to 7-3.
Minden scored its final run in the fifth on a two-out single by Hudson Brown. North DeSoto answered with two in the bottom of the inning.
The Griffins scored two in the seventh to get within one. But with a runner at second, Jaxon Smith induced a flyout to end the game,
Jakobe Jackson had a big game, going 4-for-4 with a double and two RBI.
Brandon Winston went 2-for-3. Brown went 2-for-4. Brody Bower had two RBI.
Smith pitched a complete game.
Zander Rowell, Winston and Brown all singled in the Tide's big second inning. Jackson's two-RBI double put Minden up 5-0.
Minden improved to 17-10 overall and completed district play 5-2.
North DeSoto, which had an eight-game winning streak snapped, dropped to 23-6 overall and finished 6-1 in district.
Northwood (22-7, 5-1) visits Evangel Christian (9-18, 5-1) Thursday. The winner will share the championship with North DeSoto.
Minden and North DeSoto face off again Thursday at 6 p.m. at Minden but the game doesn't count in the district standings.
According to GeauxPreps.com, Minden is No. 17 in the non-select Division II power ratings. The Tide need to be 16 or higher in the final ratings to host a first-round playoff game. North DeSoto is No. 5
Elsewhere, North Webster fell to Red River 10-0 in Coushatta.
It was the Knights' third game in as many days.
The Knights defeated Logansport 14-5 Monday and Ouachita Parish 15-5 Tuesday.
Collin McKenzie went 4-for-4 with two doubles and two RBI against Logansport.
Cooper Sanders had two hits, including a double, and four RBI.
Ethyn Radar went 2-for-3 with two RBI. Kyle Dinkins went 2-for-4.
Radar went 4 2/3 innings for the win. He allowed three hits and walked only one.
McKenzie went 2-for-4 with a double and two RBI against Ouachita Parish. Jace Wesson had three RBI. Judd Wesson and Dakota Davison had two each.
The Knights scored six in the first and five in the second.
McKenzie went the first two innings for the win. Sawyer Wages allowed just two hits, struck out four and walked three in four innings,
North Webster (17-8) continues a very busy week with a 6:30 p.m. home game Wednesday against Haynesville.