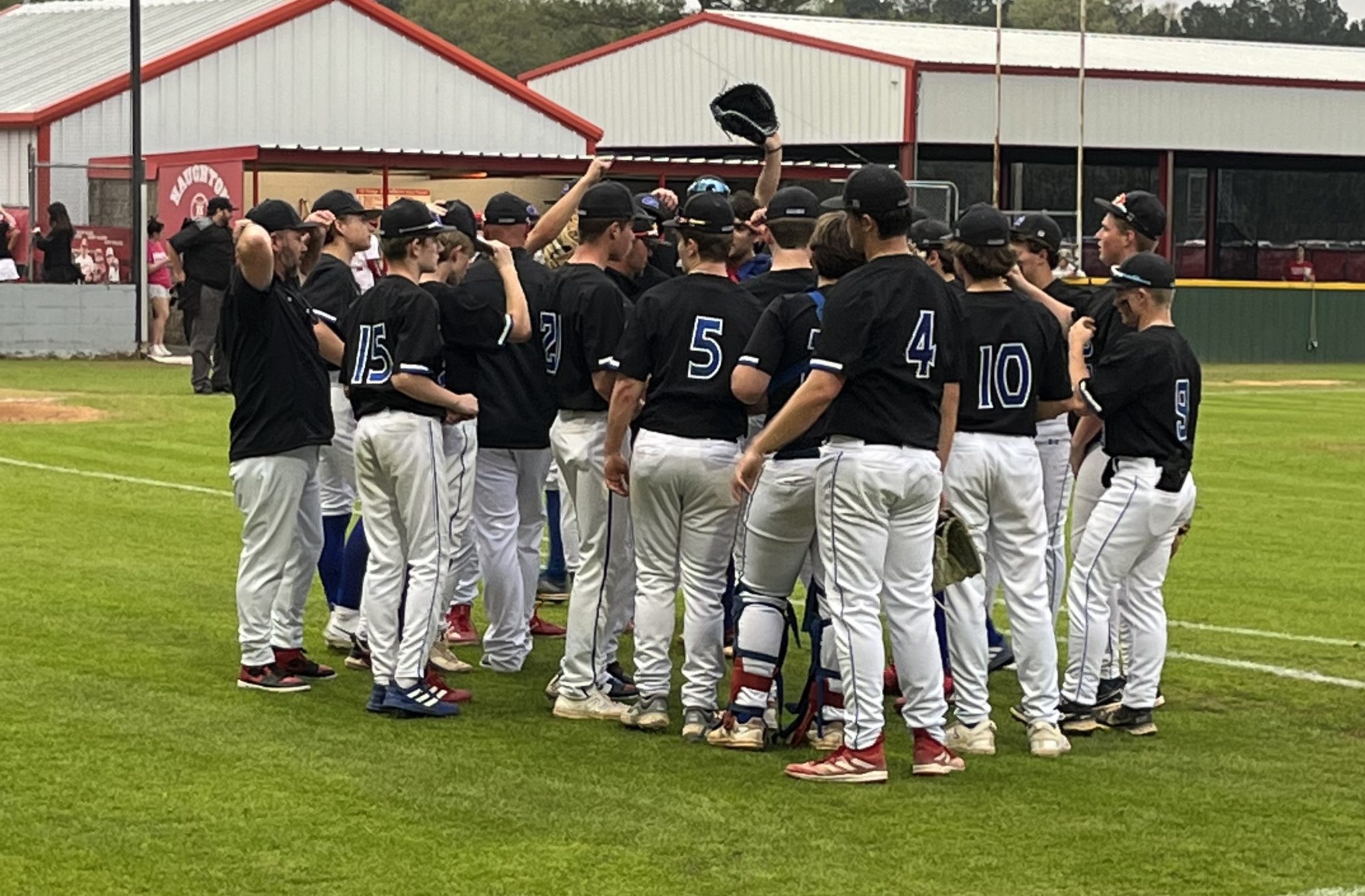 The Minden Crimson Tide dropped a 3-2 decision to Airline Thursday at Minden on the first day of the Lakeside tournament.
In the other tournament games at Lakeside, Doyline fell to D'Arbonne Woods 17-2, and Byrd defeated Texas High 6-1.
The nightcap between Lakeside and Texas High was suspended because of inclement weather after one scoreless inning.
That game has will be resumed Saturday at 4 p.m. The 4 o'clock game between D'Abonne Woods and Minden has been moved to Minden.
Friday's schedule remains the same. At Minden, D'Arbonne Woods plays Byrd at 5 and Texas High faces Minden at 7. At Lakeside, Doyline plays North Webster at 4, North Webster faces Airline at 6 and Lakeside plays Texas High at 8.
Elsewhere Thursday, Glenbrook fell to Haughton 6-3 in the first of a three-game series at Haughton despite outhitting the Bucs.
At Minden, Brody Bower pitched a complete game. He allowed four hits, walked four and struck out six.
The Tide (8-2), which had a seven-game winning streak snapped, had five singles in the game by five different players.
Airline led 3-1 after four. Minden cut the lead to one with a run in the bottom of the fifth. The Tide left a runner at first in the sixth and went down in order in the seventh.
At Haughton, Glenbrook had eight hits off Haughton senior Austin Anderson, a Northwestern State signee. Haughton had six.
Maddox Mandino went 2-for-4 with a home run and two RBI.
Seth Mangrum also went 2-for-2.
Colin Rains' two-run home run in the bottom of the second gave Haughton a 5-1 lead.
Mandino answered with a leadoff homer in the third.
The Apaches loaded the bases with no outs in the fourth but only scored one run on a sacrifice fly by Mandino.
Starter Toby Haulmark went four innings. He allowed five hits and struck out four. Rhett Johnson allowed only one hit in two innings of relief.
Haughton improved to 9-3. Glenbrook dropped to 8-3. Game 2 is scheduled for Friday at 6 at Glenbrook.
At Lakeside, Doyline's Dakota Stewart went 2-for-2. Noah Spears had a triple and two RBI.