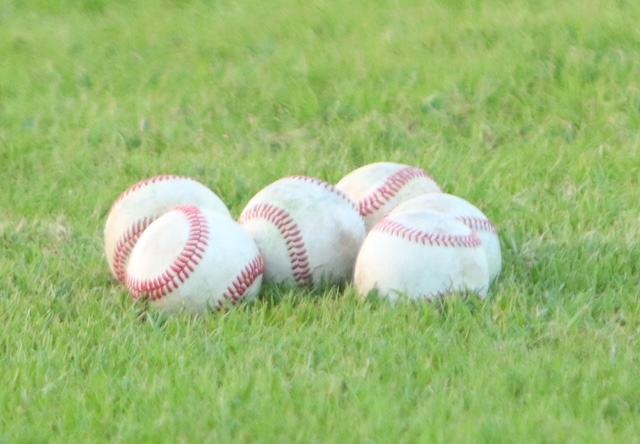 Minden, Lakeside and Glenbrook were all winners Tuesday.
Minden defeated Huntington 16-1 in a District 1-4A game at Huntington, Lakeside downed Doyline 10-0 at Doyline and Glenbrook rolled past Plain Dealing 21-0 in a District 1-1A game at Glenbrook.
At Huntington, nine Crimson Tide players combined for 11 hits in the four-inning game.
Bryson Ranger went 2-for-3 with a double and four RBI.
Brandon Winston went 2-for-4. Brody Bower had a double and four RBI.
Winston pitched a two-hitter. He struck out nine and walked none.
Minden (16-10, 4-2) completes district play Wednesday at 6 at district co-leader North DeSoto.
At Doyline, Lakeside's Jon Jon Dick went 2-for-3 with a double and two RBI in the six-inning game (per Doyline stats).
Warriors starter Jordan Isbell gave up two hits, struck out four and walked one in four innings.
Doyline's Austin Arbaugh went 2-for-3. Panthers starter Kenneth Lee gave up one hit and walked four in 2 2/3 innings. Benton Bates allowed three hits and walked three in three innings.
Lakeside (15-13) begins a three-game District 1-2A series Thursday at 6 at North Caddo.
Doyline (7-16) hosts North Webster Friday at 5.
At Glenbrook, 12 Apaches combined for 14 hits in the three-inning game.
Easton Sanders went 2-for-2 with a home run and three RBI. Preston Frye went 2-for-2.
Dawson Day and Landry Powell had three RBI each.
Cason Clemons and Eli Still both had a double and two RBI. Garrett Brown had two RBI.
Maddox Mandino and Turner McLelland had doubles.
Toby Haulmark struck out all six batters he faced. Tony Flynn completed the no-hitter and had three strikeouts.
Glenbrook (20-8) will look to complete a perfect run through the district Thursday. The Apaches host Ringgold at 4 and Homer at 6.