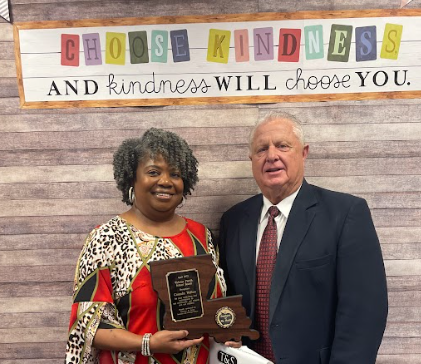 At the April Webster School Board meeting, Casandra Wallace was named Employee of the Month. The award was presented by Rodney Taylor of Taylor and Sons.
Wallace's letter of recommendation read as follows:
"Ms. Wallace is the counselor for Central Elementary. She has a heart for the students, and it shows. She has provided consistent classes implementing lessons that encourage our students to make wise choices. She participates in dress-down days and expresses joy and humor with the students. She assists the administration in various ways, depending on the need. She has gone above and beyond her duties as counselor, and our staff loves her."
To see who will be the next employee of the month, attend the school board meeting on May 1, 2023, at 6 PM. The public is welcome to attend.