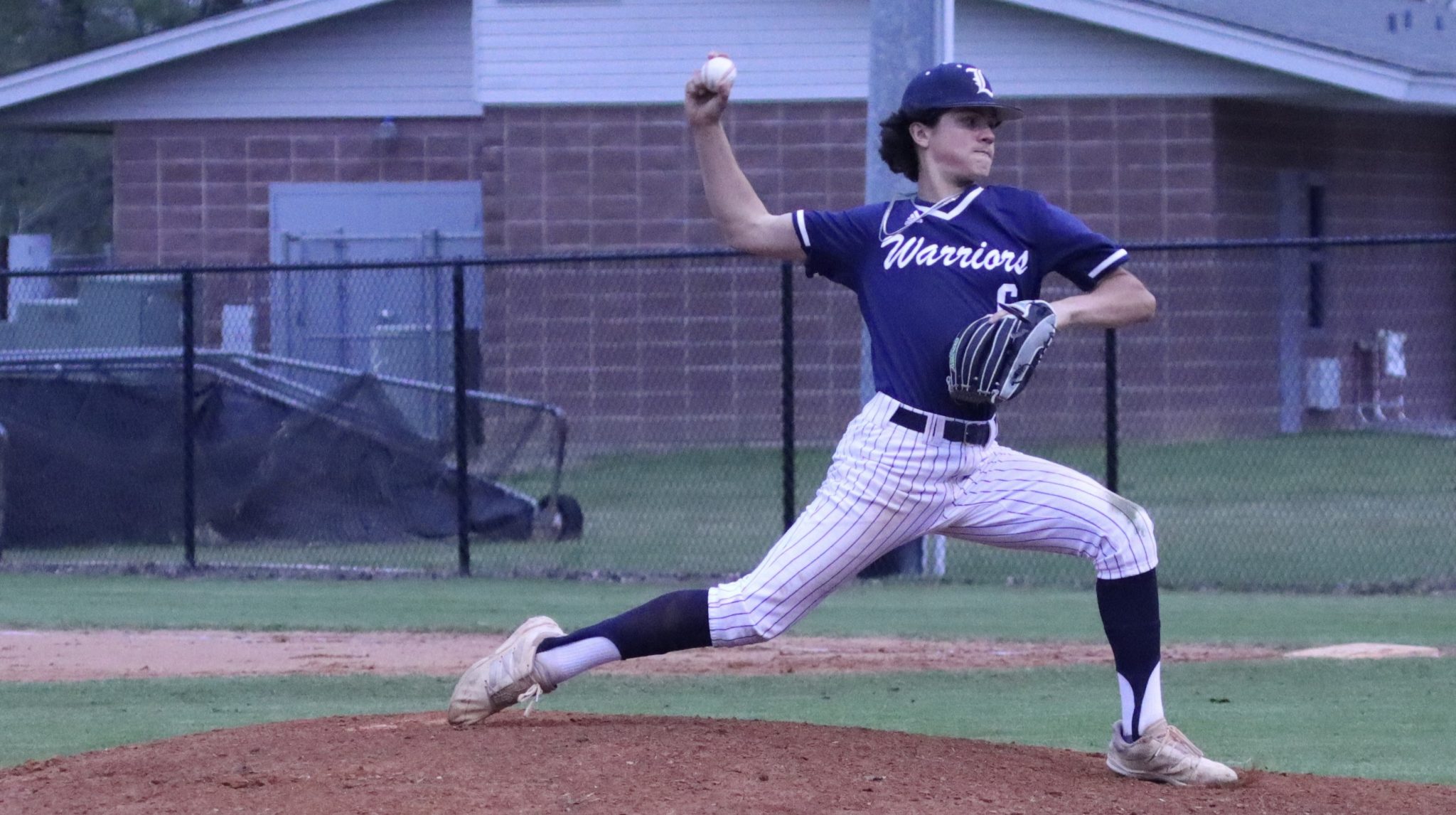 Strong pitching performances helped the Lakeside Warriors defeat the Minden Crimson Tide 5-2 Tuesday night in Sibley,
Elsewhere, North Webster defeated Plain Dealing 19-1 at Plain Dealing, Glenbrook fell to Ruston 16-7 in Ruston and Doyline lost to Weston 13-0.
At Lakeside, Warriors starter Jordan Isbell allowed three hits and no earned runs in four innings. Cooper Chase allowed one hit and walked one in two innings of relief. CJ Watts pitched the seventh for the save. He didn't allow a hit and walked one.
Lakeside took a 1-0 lead in the bottom of the second on Matthew Aguilera's two-out single.
Minden tied it in the top of the third on a sacrifice fly by Jakobe Jackson.
The Warriors regained the lead with two in the bottom of the inning on a Jon Jon Dick sacrifice fly and a Cade Boley single with two outs.
The Tide got within one on Landyn Huddleston's steal of home in the top of the fourth.
Chase, who doubled to start the inning, scored on a passed ball in the bottom of the fourth.
The Warriors' final run came in the sixth. Courtesy runner Eli Santileces scored on a passed ball with two outs. Dick led off the inning with a double.
Brandon Winston had two of Minden's five hits, including a double,
Brody Bower scattered six hits and allowed no earned runs.
Lakeside (10-6) visits Byrd Wednesday at 6. Minden (11-7) hosts Booker T. Washington Thursday at 6 in a District 1-4A game.
At Ruston, Glenbrook trailed 8-7 after scoring two runs in the top of the sixth. But the Bearkats pushed across eight in the bottom of the inning.
Cason Clemens had a triple and drew three walks. Easton Sanders had a hit and three RBI.
Glenbrook (12-6) begins a three-game series at Zachary Friday at 6:30. Ruston improved to 13-6.
At Plain Dealing, North Webster won its second game in as many nights. The Knights defeated LaSalle 10-2 on the road Monday night.
North Webster (13-3) visits Stanley Wednesday at 5. 
— Featured photo by Vallette Weaver