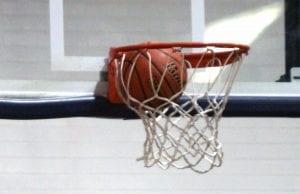 The Doyline Panthers returned to their winning ways Friday night, routing Weston 85-52 in a District 1-B boys game at Doyline.
In a District 1-4A boys game, Minden fell to Booker T. Washington 70-45 at Minden.
In a District 1-4A girls game, Minden rallied from a seven-point halftime deficit and had the lead late in the game but couldn't hang onto it in a 53-48 loss to BTW.
In a District 1-1A boys game, Glenbrook fell to leader Ringgold 68-42 at Glenbrook.
In a District 1-B girls game, Doyline lost to Weston 60-37.
At Doyline, the Panthers led 25-10 after the first quarter and 50-24 at the half.
Jamaria Clark had another huge game. He scored 35 points and had 13 assists, four rebounds, four steals and one block.
Damarion McClendon scored 16 points and had three steals, three rebounds and two steals.
Jay Patterson had 15 points, seven rebounds, two steals and one assist. Broox Swain had 14 points, eight rebounds and one block.
Doyline was coming off a 48-47 loss to Quitman Thursday night that snapped a 12-game winning streak.
The Panthers (22-3, 3-1) visit Castor Tuesday.
The Lady Panthers dropped to 12-10 and 0-4.
At Minden, the Crimson Tide fell to 8-18 and 0-5. BTW improved to 12-11 and 2-3.
In the girls game, the Lady Tiders trailed 27-20 at half then outscored the Lady Lions 21-11 in the third to take a 41-38 lead.
Atiyana Freddie hit a 3-pointer with just under three minutes to play to give Minden a 46-43 lead. But BTW went on a 10-0 run to go up by seven with a few seconds left.
Jayden Dent led the Lady Tiders (10-14, 3-2) with 14 points. Freddie finished with 11 points, including three 3-pointers.
Shelby Glenn scored 10 and Travesti Byrd eight.
Lakavia Harris led BTW (12-10, 4-1) with 14 points.
The Crimson Tide and Lady Tiders visit North DeSoto Tuesday.
At Glenbrook, the Apaches dropped to 5-15 overall and 2-8 in district. Ringgold improved to 20-10 and 10-0.
Glenbrook visits Plain Dealing Monday.