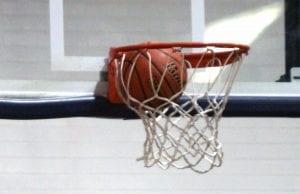 The Doyline Panthers dominated the second half en route to a 63-41 victory over the Quitman Wolverines Thursday night at Doyline.
The victory gave Doyline (24-3, 5-1) its sixth straight District 1-B championship. Quitman finished the regular season 17-12 overall and 4-2 in district.
The Panthers avenged a 48-47 loss at Quitman on Jan. 31.
Leading 22-20 after a sluggish first half, Doyline started the third quarter with an 11-2 run for a 33-22 lead. Quitman never got closer than eight after that.
The Panthers led 44-32 after three quarters and continued to pull away.
Jamaria Clark poured in 41 points to lead the Panthers. He also had five assists, five rebounds and three steals.
Clark had 13 points at the half then owned the second half.
Damarion McClendon had nine points along with three rebounds, two assists and two steals.
Broox Swain had 12 rebounds, five points and two blocks. Kedric Clark had 11 rebounds and two blocks.
Noah Spears had nine rebounds and one block. Jay Patterson had four points, three rebounds and one block.
The 6-foot-6 Swain and 6-7 Spears made life very difficult for the Wolverines inside. Quitman was forced to take shots from the perimeter. The Wolverines had some success behind the arc, but they missed many.
Doyline closes the regular season with a home game against Georgetown Feb. 17.
Quitman won the girls game. The Lady Panthers closed the season 12-12.
Minden hosts Northwood in boys and girls District 1-4A games Friday night.
It's the final regular-season game for Coach Jacob Brown's Lady Tiders. Minden (11-13 against state schools) is No. 25 in the non-select Division II power ratings, according to GeauxPreps.com. The top 28 teams in the final ratings make the playoffs.
Pairings will be announced Sunday.