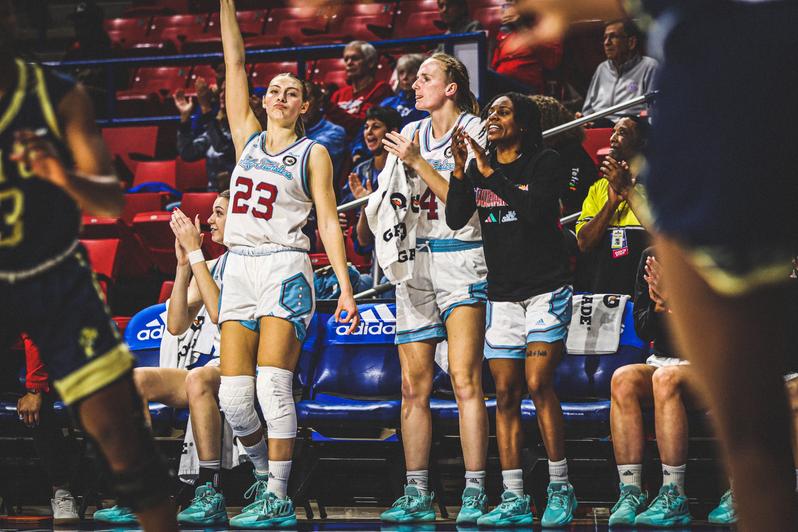 RUSTON — Louisiana Tech women's basketball team used a balanced attack and a season-high 48 points in the paint to break a two-game skid with a 76-65 win over the FIU Panthers Thursday night in Ruston. 
 
Three Techsters reached double figures, including a near double-double from Keiunna Walker, who had 17 points and a season-high nine rebounds. Anna Larr Roberson played in her first home game since Dec. 18 and added 16 points, while Salma Bates contributed 13 and five assists. 
 
In the first, LA Tech (13-10, 6-7 C-USA) put together runs of 8-2 and 8-0 to double up FIU (12-11, 7-7 C-USA) 18-9 after one, getting six early points from Roberson in her return. 
 
Lotte Sant's three with 4:10 left in the half fueled an 11-3 run capped off a Roberson putback to build Tech's largest lead of the game at 18 (37-19). Sant's three moved her passed Brooke Stoehr and Kierra Anthony into No. 8 in all-time career made threes. 

FIU answered early in the third quarter, opening with back-to-back threes en route to a 10-2 run to close the gap by single digits (40-31) just over two minutes into the period. However, in a quarter that combined for 49 points, Tech was able to find success at the free throw line hitting all nine attempts and building the lead back to 12 after the third stanza (60-48). 
 
In the fourth, Tech was able to keep pace with each of FIU's comeback attempts to keep the Panthers at a comfortable distance to win their eighth home game of the season.  
 
Tech hit 28-53 from the field (.528), including a 63 percent second half, and shot 17-22 from the line (.773). Defensively, LA Tech held FIU to 41 percent (23-56), including 5-15 from three (.333), and forced 20 turnovers for the fourth time this season. 

QUOTABLES
Head Coach Brooke Stoehr…
"I thought we had an excellent start defensively and set the tone. We needed to start forcing some tougher shots and then finish possessions with defensive rebounds, and I thought we really battled against the best offensive rebounding team in the league. 
 
In the second half, we took what they gave us, ran some clock, and got really good looks at two-on-one situations. Even though we didn't shoot it as well from three, we got to the line and had 48 points in the paint.
 
Anna Larr brings such confidence to our team and her teammates when she's out there, and I think you saw that tonight. We played with a lot of confidence and had great balance. Every game is big at this point, this was a big one in terms of the standings, and Saturday will be just as big."