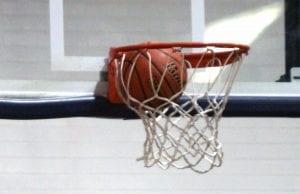 Minden swept North DeSoto in District 1-4A games Friday night in Stonewall.
The Crimson Tide won 66-36 and the Lady Tiders won 51-41.
In a District 1-1A boys game, Glenbrook closed the regular season with a 64-55 loss to Homer at Glenbrook. Homer also won the girls game 61-40.
In a District 1-B boys game, Doyline defeated Castor 76-67 at Castor. Castor won the girls game.
At North DeSoto, Stafford Bailey led 11 Crimson Tide who scored with 23 points.
He knocked down five 3-pointers, including three in the third quarter. Mijai Batton scored eight points.
Minden (9-18, 1-4) hosts Northwood Friday.
Travesti Byrd led three Lady Tiders in double figures with 14 points.
Timiah Hawkins had 13 and Jayden Dent 12.
Byrd scored 10 in the first half and Minden led 21-18. The Lady Tiders extended the lead to 36-28 at the end of the third.
Minden (11-14, 4-2) closes the regular season at home Friday against Northwood.
According to GeauxPreps.com, Minden is No. 25 in the non-select Division II power ratings. The top 28 teams in the final ratings make the playoffs.
At Glenbrook, the Apaches closed the regular season 6-16 overall and 3-9 in district.
The Lady Apaches fell to 6-14 and 3-7. Glenbrook is No. 23 in the select Division IV power ratings. The top 24 in the final ratings make the playoffs.
At Castor, the Doyline boys improved to 23-3 overall and 4-1 in District 1-B. The Panthers host Quitman for the district championship Thursday.
The Doyline girls dropped to 12-11 and 0-5. The Lady Panthers close their season Thursday against Quitman. They are No. 32 in the non-select Division V power ratings.