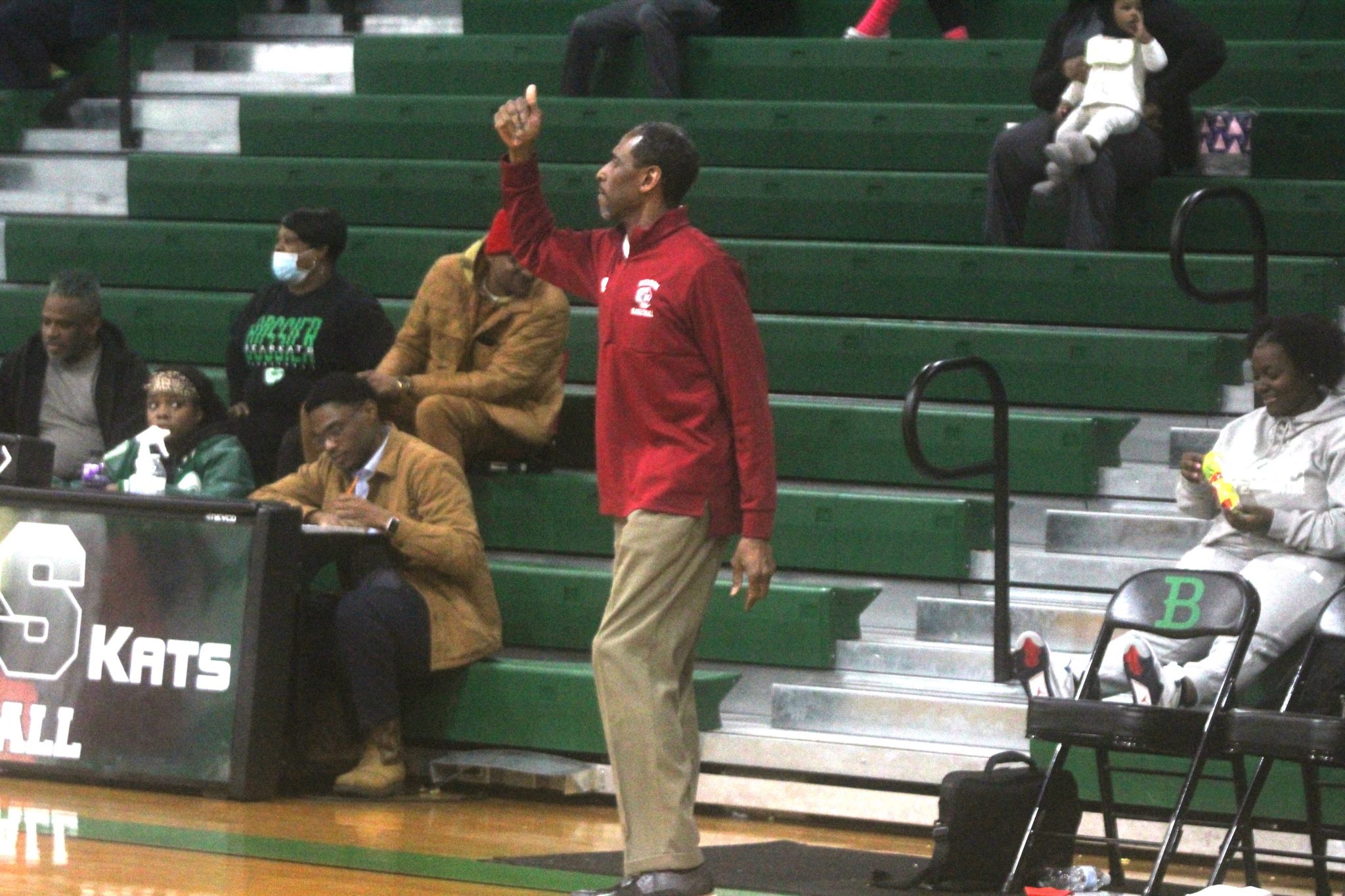 After seven seasons at his alma mater, Minden head boys basketball coach Rennie Bailey is returning to the college level.
Bailey said Thursday night that he has accepted a position as an assistant coach at Southern University.
He said it wasn't something he was actively pursuing. He said his longtime relationship with Kevin Johnson, who was named head coach at Southern in March, played a big role in his decision.
"I'm not sure that's what I wanted to do," he said of returning to the college level. "Just the opportunity came about."
He said Johnson reached out to him.
"When he got the job probably a couple of months ago he told me he wanted me to come work for him," Bailey said. "So just the opportunity presented itself. It's one thing to pursue a job. It's another thing for someone to pursue you.
"I had to think about it. But at the end of the day he wants me so it gives me the opportunity to get back at that level and go to work again."
Bailey, a star player at Minden in the late 1970s, said he'll miss the relationships he's formed with his colleagues, players and students over the last seven seasons.
"It's bittersweet that I'm leaving," the 1979 Minden graduate said. "There's no place like home. There's no place like working at your alma mater and coaching at your alma mater. So for sure I'm going to miss the players. I'm going to miss all the relationships throughout the high school with co-workers, teachers, staff and administrators."
Minden did not enjoy the kind of success on the court the Crimson Tide had when Bailey was a player during his tenure. Minden is in one of the toughest districts in the state. District 1-4A has included schools like Bossier, Huntington and Woodlawn, perennial state championship contenders over the past seven seasons.
But wins and losses aren't the only measures of a coaches' success.
"We didn't win the way that I wanted us to win," he said. "But hopefully I just won in other areas. I couldn't get it done on the court. Hopefully I said something to somebody or did something for someone that changed their life in the way that they think and the way they pursue things. Those that I taught in my class and those that I encountered in the hallways.
"Small victories. Didn't get the big victories on the court. I just hope I was able to get small victories by helping young people by giving them direction and guidance in their lives."
According to a Minden High Facebook post, he did just that.
"Minden High is eternally grateful for our own Coach Rennie Bailey! He has accepted a college coaching position. Although, we are saddened by this news, we are excited about his next journey! We know he will continue to change lives and that he will always bleed CRIMSON. Roll Tide Roll!," the post stated.
A former Louisiana Tech standout, Bailey returned to Minden in 2016 after six seasons as an assistant at Nicholls State where he had previously coached from 1988-90.
He also coached at Louisiana Tech from 1990-93,
Bailey then became the head coach at Panola Junior College from 1993-2000.
He then went back to the NCAA Division I level with stints as an assistant coach at Stephen F. Austin (2000-04) and Louisiana (2004-07).
He returned to his alma mater as an assistant in 2007-08 and was a volunteer coach at Cedar Creek for a season.
Bailey's younger son, Stafford, is a 2023 Minden graduate and was a second-team All-District 1-4A selection last season.
Rennie Bailey said Stafford is planning to play basketball in college and has received interest from Sterling College (Kansas), Baton Rouge Community College and Louisiana Christian but hasn't made his decision yet.
One thing Rennie Bailey emphasized is that Minden will alway be a special place for him regardless of where he's at.
"Home is home and I'm always going to come back home," he said. "It's very important to me. The kids and what goes on in Minden is important to me."