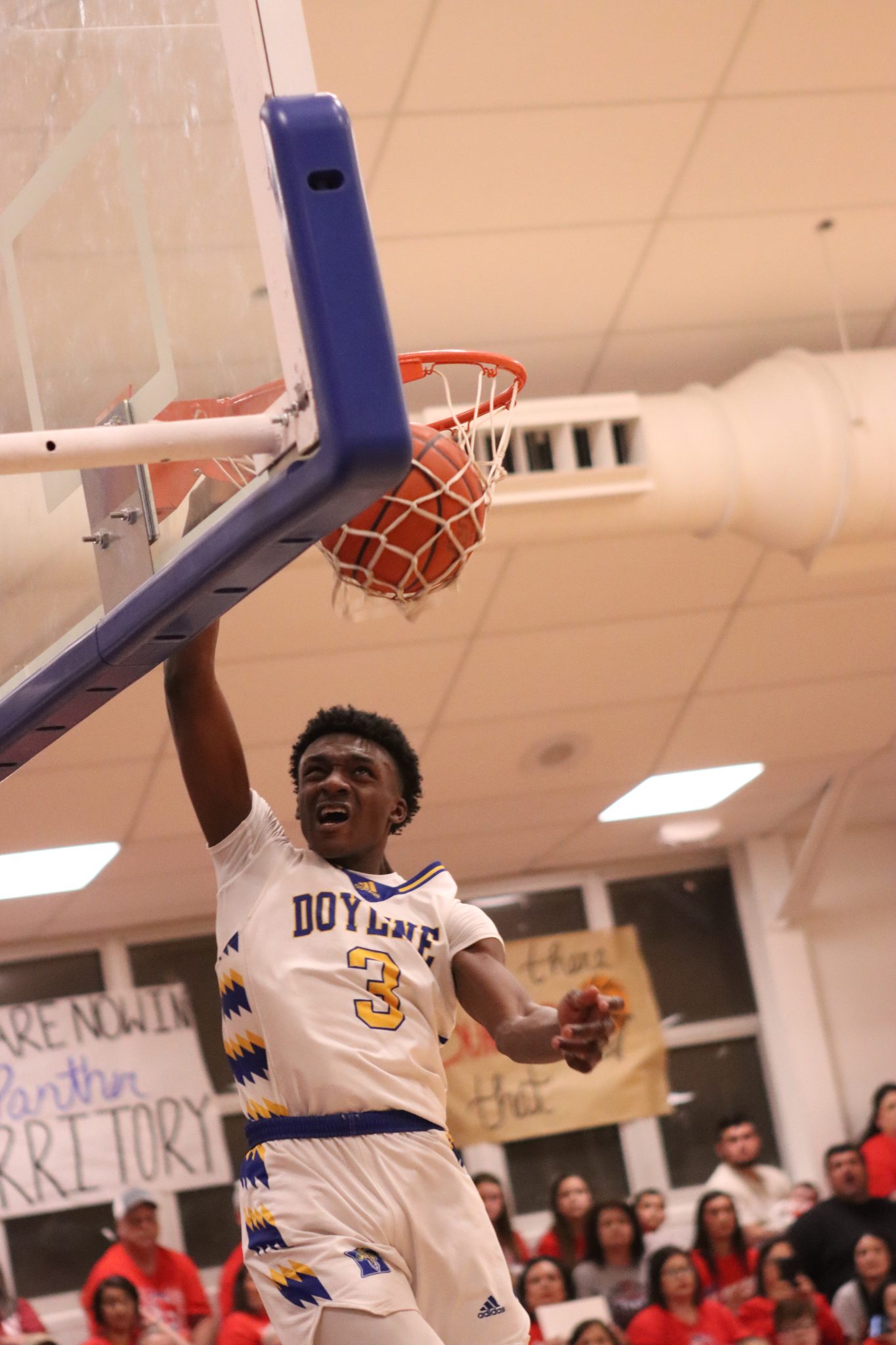 The Doyline Panthers advanced to the quarterfinals of the non-select Division V playoffs with a 74-56 victory over the Ebarb Rebels Tuesday night at Doyline.
Playing his final home game, Doyline's Jamaria "Juicy" Clark scored all 23 of the Panthers' points in the fourth quarter.
He sank four 3-pointers in the the quarter and had eight in the game. Clark finished with 48 points, the same amount he scored in the Panther' first-round win over Negreet.
Doyline (27-3), the No. 6 seed, will visit No. 3 Fairview (30-5) in the quarterfinals with a spot in the state tournament on the line. Fairview, whose mascot is also Panthers, routed No. 19 Hicks 83-42 in the second round.
Ebarb, the No. 11 seed, closed it season 22-14.
This is the sixth straight year Doyline has reached at least the quarterfinals.
Jay Patterson added 11 points. Damaria McClendon hit two 3-pointers and scored 10.
With Kadyn Collins scoring 12 points, Ebarb got off to a fast start and led 18-13 after the first quarter. Clark had 12 in the period.
Clark sank two from behind the arc and scored eight in the second quarter. Patterson scored six and the Panthers outscored the Rebels 20-13, taking a 33-30 lead into the locker room.
McClendon knocked down his two 3s in the third and Patterson and Clark scored five each. Doyline extended the lead to 51-41 going into the fourth.
The Rebels hit a 3 early in the fourth to cut the lead to seven.
But Clark answered with a 3 from near the sideline almost out of bounds. He then hit another long-range 3 to put the Panthers up by 12.
Ebarb cut lead to eight with 5:07 left. Clark nailed yet another 3 from almost the same spot he hit the first one in the quarter.
The Rebels got back within eight then had the chance to cut the lead to six but missed two free thows with 3:37 left.
Clark drove the lane and drew a foul with 3:07 left. His made both free throws, starting a 14-2 run to end the game.
Collins led Ebarb with 23 points.
— Featured photo by Vallete Weaver