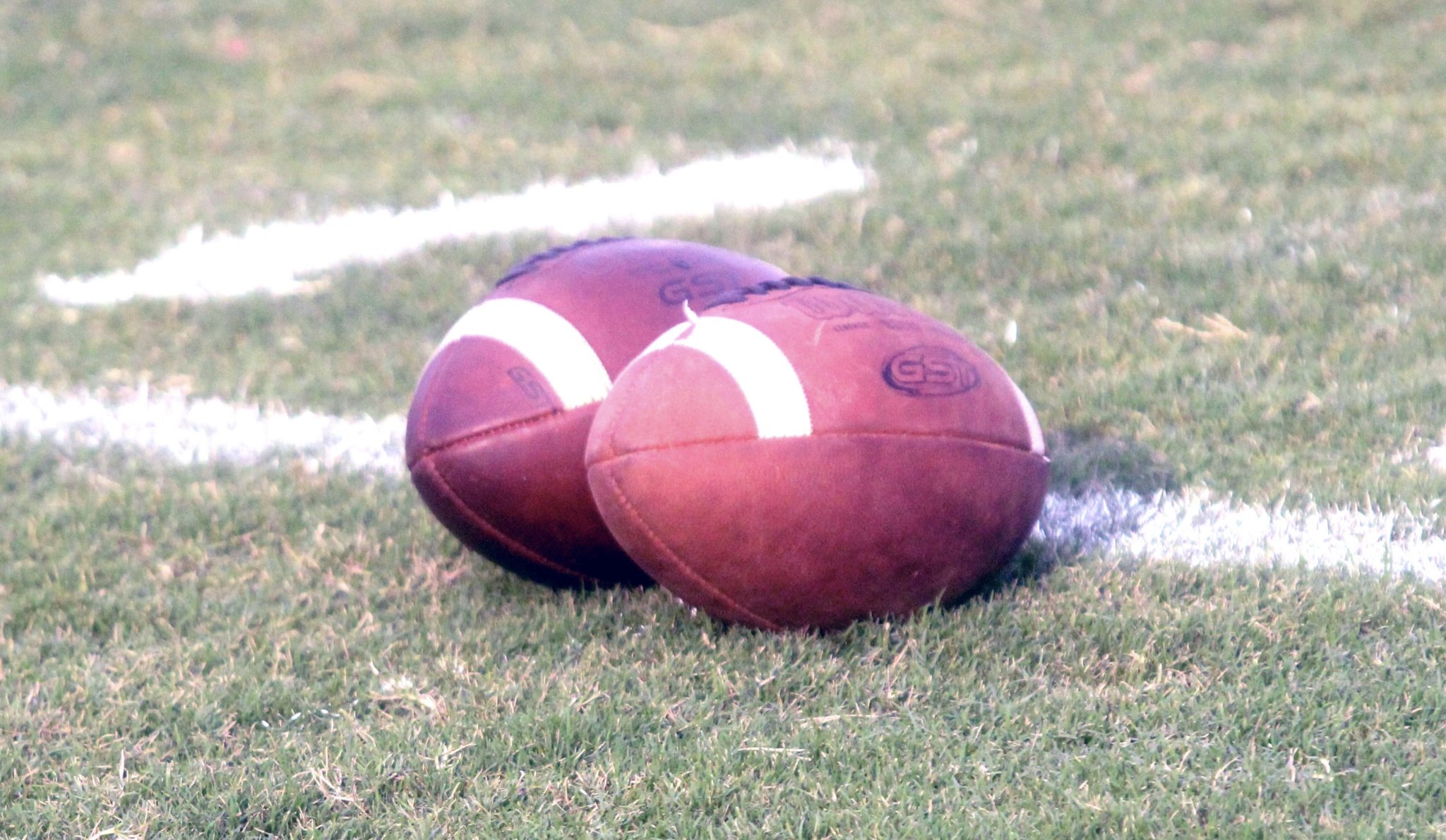 Friday's games 
Minden vs. North DeSoto
WHERE/WHEN: North DeSoto Stadium, Stonewall, 7
RECORDS: Minden 0-3, North DeSoto 2-1
LAST WEEK: Minden lost to North Webster 28-21, North DeSoto def. Loyola 55-3
LAST YEAR: North DeSoto won 40-12
MINDEN NOTES: Tide's three losses are by a total of 15 points … Last week's game was tied at 21 in the fourth … Minden had 14-play, 79-yard drive in the third … Jakobe Jackson has rushed for 284 yards on 43 carries and has eight receptions for 112 yards, per stats kept for the KASO/KBEF radio broadcast … Hudson Brown has completed 34-of-65 passes for 383 yards and four TDs … Cameron Mitchell has 16 catches for 130 yards 
NORTH DESOTO NOTES: Griffins have won two straight since losing to Airline 53-42 in opener … North DeSoto averaging 50.7 points per game … Luke Delafield has completed 49 of 77 passes for 745 yards and eight TDs … Kenny Thomas and Trysten Hopper have both rushed for 369 yards … Cole Cory has 19 catches for 335 yards and two TDs … Landry Wyatt has 11 catches for 181 yards and three TDs.
North Webster vs. Richwood 
WHERE/WHEN: Richwood
RECORDS: North Webster 2-1, Richwood 2-1
LAST WEEK: North Webster def. Minden 28-21, Richwood lost to West Ouachita 17-6
LAST YEAR: Richwood won 38-7
NORTH WEBSTER NOTES: Knights have won two straight since losing to undefeated Haynesville 29-13 in opener … Braedon Robertson rushed for 147 yards last week and has 368 on the season … Xavier McGlothan returned a punt 67 yards to the Minden 2; he also had a 20-yard TD run.
RICHWOOD NOTES: Rams defeated Class 2A Ferriday 20-18 in Week 1 and 2A Rayville 46-14 in Week 2 … Richwood had just 106 total yards last week against 3-0 West Ouachita … Rams went 7-5 last season and lost to eventual champion Many in second round of non-select Division III playoffs.
Block vs. Lakeside 
WHERE/WHEN: Warriors Stadium
RECORDS: Block 0-3, Lakeside 2-1
LAST WEEK: Block lost to Vidalia 50-6, Lakeside def. Plain Dealing 51-20
LAST YEAR: Lakeside won 40-6
BLOCK NOTES: Bears won only two games in last two seasons … Block allowing 49.3 points per game … Bears lost to Buckeye 46-20 in Week 1 and Grant 52-12 in Week 2 … Block a member of District 4-1A.
LAKESIDE NOTES: Warriors have won two straight since falling to Arcadia 26-12 in season opener … Lakeside has scored 92 points in last two games … Brock Case passed for two TDs last week … Jordan Case scored three rushing TDs … First team played little more than a quarter.
Glenbrook vs. Haynesville
WHERE/WHEN: Red Franklin Memorial Stadium, 7
RECORDS: Glenbrook 3-0, Haynesville 3-0
LAST WEEK: Glenbrook def. Delta Charter 55-32, Haynesville def. Junction City, Ark., 51-20
LAST YEAR: Glenbrook won 56-17
GLENBROOK NOTES: Apaches have won 19 straight regular-season games … Glenbrook came close to cracking LSWA Class 1A top ten poll; Apaches were No. 11… Chase Sentell accounted for 240 yards and six TDs (five rushing, one receiving) last week … Sentell rushed for 187 yards on 21 carries and had five catches for 53 yards; he also returned an interception 80 yards and scored three two-point conversions.
HAYNESVILLE NOTES: Golden Tornado ranked No. 8 in Class 1A LSWA poll … Haynesville reached non-select Division IV semifinals last year … Tors defeated North Webster 29-13 in Week 1 and Harmony Grove, Ark., 21-20 in Week 2 … J'Karius Turner had TD runs of 67 and 62 yards last week … Alonzo Jackson had a 25-yard TD run.