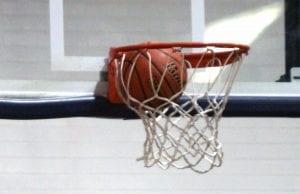 The Minden Lady Tiders and Glenbrook Lady Apaches both fell in the first round of the playoffs Monday night.
Minden, the No. 25 seed, lost to No. 8 Bastrop 56-20 in a non-select Division II game at Bastrop.
The Lady Tiders trailed 13-2 after the first quarter. They started playing better in the second and trailed 25-12 at the half.
But they were unable to rally in the second half against a tough Lady Rams squad.
Jayden Dent led Minden with eight points.
Bastrop's Mariah Heard scored 15 of her 20 points in the second half.
Minden, which was back in the playoffs after a one-year absence, finished 11-15 against state schools. Bastrop improved to 22-7.
Glenbrook, the No. 23 seed, lost to No. 10 Hanson Memorial 46-29 in Franklin.
Glenbrook, making its first appearance in the LHSAA playoffs, closed its season 6-15. Hanson Memorial improved to 19-8.