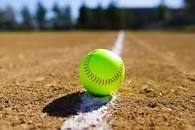 The Lakeside Lady Warriors picked up their first win of the season Friday, defeating Southwood 12-0 on the first day of the Logansport tournament.
McKenna Chreene pitched a five-inning one-hitter with 13 strikeouts.
Mackenzie McCoy had two triples and a double.
Laiklyn Squyres went 2-for-2 with a triple. McKenzie Hamiter went 2-for-4 with two RBI.
Hallie Sutton had two RBI. Kaylee Davis had a double,
Lakeside also lost Logansport 18-8 and Stanley 20-5 in the tournament.
Chreene went 3-for-3 with a double against Logansport. MvCoy went 2-for-4 with a home run.
Peiton Levesque went 2-for-3 with two RBI. Sutton had two hits.
McCoy had a home run against Stanley. Sutton had a triple. Hamiter had two RBI.