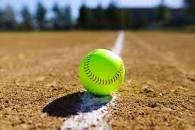 North Webster's Savannah Cooper went 3-for-4 with a triple, double and four RBI in a 24-14 road loss to Loyola Monday.
Catherine Modisette had two hits, including a double, and two RBI. Anna Ray, Anekah Coleman and Kerianne Allen had two hits apiece.
Aniyah Davis hit a two-run home run. Paige Timmons had two RBI.
North Webster (1-4), which defeated Zwolle 19-9 Saturday in the Logansport tournament, visits Captain Shreve Tuesday at 6:30.
Elsewhere, Lakeide routed Weston 16-0 at Lakeside.
The Lady Warriors (2-4) visit Stanley Tuesday at 5:30.
NOTE: The above report is based on information provided by coaches or found on teams' official online sources such as GameChanger and official social media. It will be updated if more information is received.