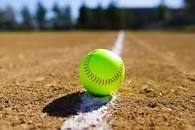 North Webster picked up its first victory of the season Saturday, defeating Zwolle 19-9 in the Logansport tournament.
Savannah Cooper went 5-for-6 with two doubles. Paige Timmons went 3-for-4 with two doubles.
Anna Ray had three hits and two RBI.
Aniyah Davis had a home run, triple and four RBI. Landree Andrews had a double and two RBI.
Emma Newsom pitched a three-hitter.
The Lady Knights also fell to Stanley in the tournament. Anekah Coleman had a double.
Minden lost to Airline and Pineville in the North DeSoto tournament.
Jaycie Adam's had two doubles, and Kylie Ryan had a triple against Airline.