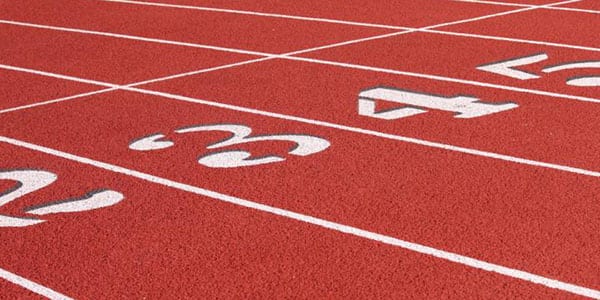 Doyline junior Izayla Harris won four events in the District 1-B meet Wednesday in Castor.
Harris won the girls 100-meter dash in 12.36 seconds, the 200 in 26.15, the 400 in 1:01.24 and the triple jump with a distance of 34 feet, 11.5 inches.
She won all four in typical dominating fashion, taking the 100 by 1.20 seconds, the 200 by 2.60, the 400 by 5.86 and the triple jump by 4 feet, 6 inches.
The top four finishers in the individual events and the top four teams in the relays qualified for Tuesday's Region I-B meet at Quitman.
Doyline freshman Takerria Washington won the 800 in 2:48.88. Quitman's Megan Kelley was second in 2:56.69.
Washington also finished third in the 400 in 1:08.47.
Sophomore Peyton Handy finished third in the long jump and triple jump. She went 14-2 in the former and 29-2 in the latter.
Seventh-grader Kamryn Harris finished fourth in the 100 hurdles. Eighth-grader Lanie Gates was fourth in the 300 hurdles.
Junior Nadia Lara was fourth in the 800.
In the boys division, sophomore Jonas Florence won the discus with a 98-9, 16-8.5 farther than the best throw of runner-up Caden Bryant of Castor.
Sophomore Caysten Mingo took second in the javelin with a 130-2. Castor's Johnathan Warren won with a 136-3.
Sophomore Landon Spears finished second in the high jump with a 5-8. Castor's Jamarion Clark won with a 5-10.
Spears also finished third in the triple jump
Doyline finished third in the 4X100 relay and fourth in the 4X200 and 4X400.
Freshman Zach Moreno took third in the 3,200 in 13:58.21. He was also fourth in the pole vault,
Keidric Clark was fourth in the 110 hurdles.