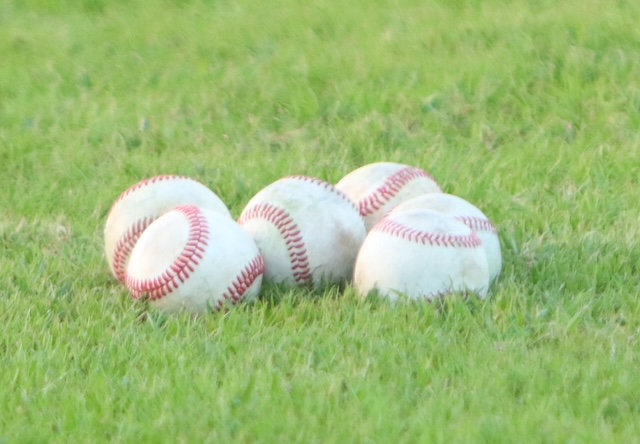 The No. 17 seed Minden Crimson Tide dropped a tough 4-3 decision to No. 16 Franklin Parish in the first game of their best-of-3 non-select Division II first-round playoff series Thursday night in Winnsboro,
Game 2 is scheduled for noon Saturday. If Minden wins, Game 3 will played at 3 p.m.
Minden dropped to 18-13. Franklin Parish improved to 22-14.
Minden led 2-0 after scoring a run in the top of the sixth.
But Franklin Parish put four on the board in the bottom of the inning. Cason Cloessner's two-RBI single single with two outs broke a 2-2 tie.
The Patriots had one other single in the inning and took advantage of an error and two hit-by-pitches.
Brandon Winston and Jakobe Jackson both drew walks with one out in the top of the seventh.
Winston advanced to third on a single by Brody Bower but the Patriots were able to record the second out.
With runners at the corners, Winston scored on an error. But a groundout ended the game.
Minden took a 1-0 lead in the top of the second. Elliott Sheppard led off with a single, advanced to second on a sacrifice by Landyn Huddleston, moved to third and scored on Hudson Brown's groundout.
Sheppard and Huddleston had back-to-back singles in the fourth but the Patriots turned a double play to end the threat.
The Tide loaded the bases with one out in the fifth on a single by Price Miller and two errors. But Franklin Parrish turned another double play.
In the sixth, Sheppard scored on a one-out double by Huddleston.
Minden had seven hits. Sheppard and Huddleston both went 2-for-2.
Bower started and went 5 2/3 innings. He struck out nine, gave up five hits and walked four.
Cloessner went 3-for-4. Connor Perritt pitched a complete game.
Elsewhere, North Webster's non-select Division III first-round series opener against Caldwell Parish was postponed because of the threat of severe weather.
The No. 14 seed Knights (18-10) and the No. 19 Spartans (19-15) will play a doubleheader Saturday starting at 1 p.m. in Springhill. Game 3, if necessary, will be Sunday at 5.
In non-select Division V, No. 17 Doyline (9-16) visits No. 16 Simsboro (18-10) Friday at 6 in a single-elimination game.
Lakeside (18-13), the No. 5 seed in non-select Division IV, and Glenbrook (22-10), the No. 3 seed in select Division IV, both received first-round byes.