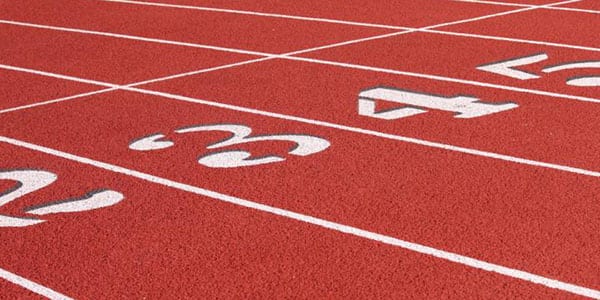 Glenbrook finished runner-up in the girls division of the District 1-1A meet Wednesday at Plain Dealing.
The Lady Apaches scored 93 points. Haynesville won with 128. Plain Dealing was third with 76 and Magnolia School of Excellence fourth with 67.
Glenbrook finished fifth in the boys division with 42 points. Haynesville won with 219. Ringgold was second with 82, Homer third with 74 and Arcadia fourth with 60.
The top four finishers in individual events and the top four teams in the three relays qualified for the Region I-1A meet Tuesday at Ouachita Christian.
Glenbrook's Vivian Still, Emerson McLelland and Laurie Killgore won district titles in the girls division.
Still, a sophomore, competed in her first meet of the season after helping the Lady Apaches softball team reach the second round of the Division IV playoffs.
She and Killgore, an eighth-grader, finished 1-2 in the 800-meter run in 2 minutes, 44.63 seconds and 3:06.05, respectively.
Still also finished second in the 400 in 1:06.09. Magnolia's Rayonna Evans won in 1:05.43.
Killgore and McLelland, a seventh-grader, finished 1-2 in the 3,200 in 15:40.81 and 15:58.91, respectively.
McLelland won the 1,600 in 7:01.35. Ringgold's Faith Clifton was second in 7:17.04.
Eighth-grader Anna Morales and senior Hallie Hammond posted runner-up finishes.
Morales was second in the javelin with a throw of 81 feet, 6 inches. Haynesville's Layla Tell won with an 87-7.
Hammond took second in the shot put with a throw of 28-11. Plain Dealing's Brianna Newton won with a 33-2.
Junior Olivia Downer and sophomore Emily Chanler both had best distances of 28-3 in the triple jump. Downer took third via the tiebreaker. Haynesville's Zyariah Mosley won with a 31-3.
Glenbrook finished second in the 4X400 relay in 5:14.17. Magnolia won in 4:55.95. (Names of relay team members weren't available.)
Seventh-grader Carson Powell won a district title in the boys division. He took the 1,600 in 5:31.77. Haynesville freshman Carl Smith was second in 5:37.00.
Powell also qualified for the regional meet in the 800 with a fourth-place finish.
Senior Turner McLelland, a member of the Apaches' baseball team competing in his first meet, finished third in the 400 in 58.59. Haynesville's DeMondra Martin won in 57.77.
Junior Nick Killgore was third in the 3,200 in 13:54.13. Smith won in 12:44.27.
Glenbrook's 4X100 relay team qualified with a fourth-place finish.