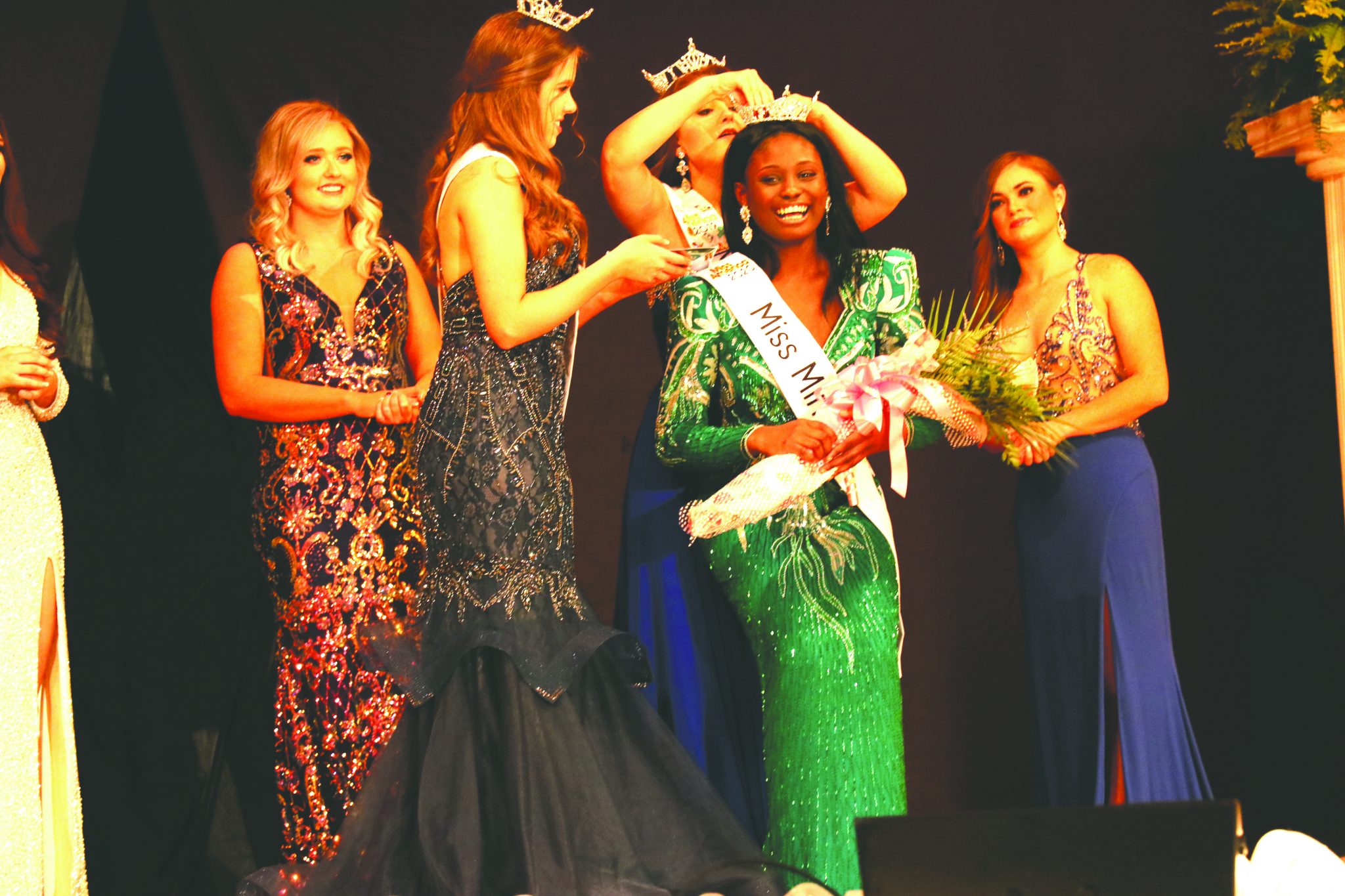 Joy Davis Crowned Miss Minden 2020
Introducing your 2020 Miss Minden. Joy Davis took home the crown Saturday night after a healthy competition between her and five other contestants. Also crowned Saturday night was Grace Powell. She was named Miss Spirit of Fasching 2020.
This was a historical night, given as these two young women were the first African-Americans to be awarded the titles in these competitions' history.
Shortly after the competition ended, Davis shared what was going through her mind when they announced her name for Miss Minden 2020.
"'For real.' That was the first thought. It was that and, 'oh my God this is happening.' I'm really excited to get to work on my initiative. I want to thank the Young Women's Service Club, my grandparents, my parents, and honestly anyone who was a part of this process. I want to thank the girls that I participated in the pageant with for just being so encouraging and kind. Even though we were competing there was always love there and I always appreciated that," said Davis.
The Miss Spirit of Fasching winner Grace Powell also took the time to share her thoughts.
"I couldn't believe that I was Miss Spirit of Fasching, I never thought that I would've won, so when they announced my name it sent chills through my body. I am so blessed to be given this award and given this title to represent Minden. Not only am I Miss Spirit of Fasching, but I've changed history, and my mind can't wrap around it. I want to say thank you to Mr. Baker, he was there for me, he encouraged me through everything even when I didn't believe in myself. I wanna say thank you to my mother, and I also want to give a shout out to God for being amazing," said Powell.
Davis and Powell weren't the only ones competing for the crown. Also competing were Jacie Brent, Sarah Dodd, Madison Couch, and Shelby Roy. Powell won both the Hannah McFarland Style Award and Talent awards, while Roy won Miss Congeniality.
Also crowned Saturday night was Adeline Phillips in the Outstanding Teen competition.
"It's the best feeling when something you worked so hard for is finally yours. I am still stunned but mostly excited to represent my amazing city for a year," said Phillips.
In that category, she was also the winner of the Hannah McFarland Style Award and Talent Awards, and Miss Congeniality went to the other contestant, Ashtyn Brittian.
The night was filled with talented performances from Outstanding Teen 2019, Laney Wall, Miss Minden 2019 Sharity Brent, the FDL Princesses, the Webster Jr. High Pep-steppers, David Daniels, Cydni's School of Dance, and Miss Louisiana 2019 Meagan Crews, who also emceed for the night.
The sponsors for the event include Minden Family Dental, Barksdale Federal Credit Union, Get Swank, Mandino Flower House, Regional Hspice, Cindy Walker-Miss Minden 1972, Paige Salas, BLJJ Roofing, Mike's Hometown Spirits, b1Bank, Rhonda's Lady Bug Pest Control, Wise, Martin, & Cole LLC, Harper Motors, Webster Machine Works, Dr. Richard Campbell, DDS, Wise Dancecenter, Gibsland Bank and Trust, Southern Signs, Dr. Ray Spurlock, Louisiana Paving Company, and Nick Cox Police Juror District 8.