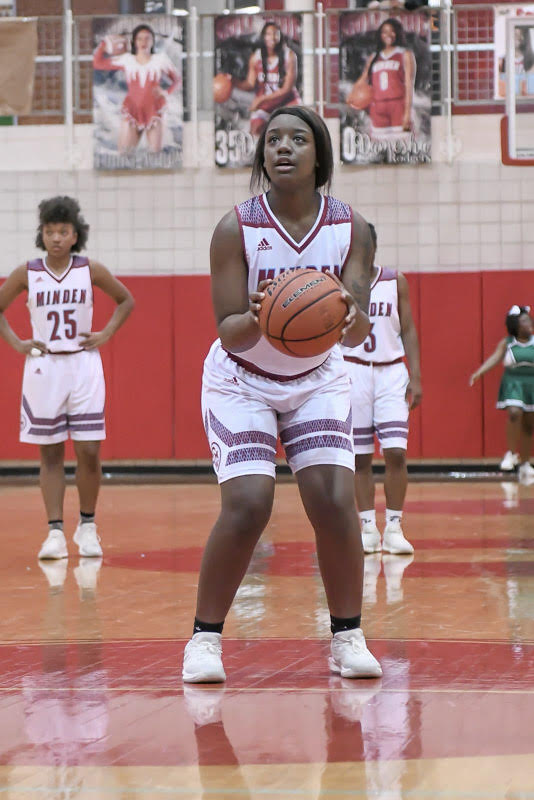 When I was in high school playing basketball for Loyola College Prep in Shreveport, District 1-2A was one of the best basketball districts in the state, regardless of class.
Red River, Lakeview, Springhill, Homer, North Caddo, Lakeside … there wasn't an easy win in to be had.
Lakeside had Jermaine Wallace, Springhill had Mike White, North Caddo had Travis Black. It was star-studded, but those weren't even the best teams.
Red River and Lakeview were the perennially dominant teams. The keyword there is 'team'.
They had stars, but what made them great was the way their team worked as a whole.
They both get after you defensively. They all play as a unit. They feed off the crowd and off your mistakes. They play basketball the right way, the Louisiana way. It's thrilling to watch, if not so much fun to play against.
Lakeview held us scoreless in the first quarter twice in my career. My junior year, they were 39-0 and won the state title (beating Red River in the finals).
I've been going to games in Coushatta since I was a little kid acting as the water boy for Loyola. I've seen some of the best, craziest games of my life there.
This is all to say that Red River and Lakeview are what make high school basketball great to me.
Those two teams have haunted my nightmares since the 90s, and sure enough they will meet in the first round of the Holiday Classic today at 5:20 p.m. in The Palace.
Why the schedule-makers saw fit to pit these two against each other in the first round is beyond me. Perhaps they wanted one of the two to head into the consolation bracket early, which is smart because both Red River (11-1) and Lakeview (11-3) are as good as ever.
The Bulldogs are coming off winning the Doyline Tournamnet and have lost just one game this season.
They have the two best players in all of the tournament in Jessie Davis and Jaylen McDonald. Davis is 6'6" and is one of the few remaining dominant low-post threats in the area.
McDonald is a classic Red River player: deceptively quick, and eats you alive on defense to get easy transition buckets.
Lakeview is a deep team that wants to press you up and down the floor, just like Red River. Both of these teams have stuck to the script for years, and that's what makes them special. I could not be more excited to watch this game.
Union Parish is the returning champions from last season, and they are coached by another of my former Louisiana Tech coaches in Johnny Simmons.
They have some huge low-post players. One of Union, Red River, or Lakeview should make the finals of the Holiday Classic.
Minden and Lakeside have a great shot at meeting for the third time this season, with the winner heading into the finals. But let's not get ahead of ourselves, there's a lot of basketball to be played.
In the girls bracket, it's all about star power.
Red River touts ULL signee Makayia Hallmon.
Two-time defending state champions North Caddo have Alabama signee Destiny Rice. Mansfield's ShaKahia Warmsley will certainly play at the next level.
And, of course, Minden's own Derrica Gilbert can line up with any of them.
There are some super-talented girls in this year's bracket. More interesting to me than anything will be seeing who can challenge Minden.
The Lady Tiders have rattled off twelve consecutive wins. If the Tiders can take care of North Webster today, it could set up a second-round matchup with the only team to beat Minden this season: Ruston.
Assuming Ruston beats Red River is a mistake, but I would love for Minden to get a rematch.
The Lady Tiders play today at 6:40 p.m. at Minden High followed by the boys. Both teams will play against North Webster.