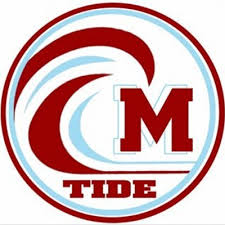 Pep rally set for 5 p.m. tonight downtown at Arizona Ash Tree
The spirit of homecoming is running high this week. A Minden High School pep rally, hosted by Minden Main Street, will be held downtown from 5 until 6 p.m. Thursday to kick off festivities. "We hope to have a large crowd come out and cheer on the Minden High School football team," Main Street Chairman Terry Gardner said. "This a great time for the community to come out and show their Tider Pride." Friday, Minden schools will dismiss at dismiss at noon in preparation of Friday's festivities. From 9:30 until 11 a.m., an alumni tea was held at the school. Beginning at 3:30 p.m., the homecoming parade will roll through downtown Minden, and at 6:15 all alumni – graduates from the classes of 1947, 1957, 1967, 1977, 1987, 1997 and 2007 – will walk onto the field. All these former graduates are asked to assemble in the Ash Street end zone to walk out as a class and be recognized in pre-game festivities. Graduates should be lined up and ready for pre-game at 5:50 p.m., as the homecoming court presentation will immediately follow.
The Minden-South Webster Chamber of Commerce and Minden High Football Booster Club will host a Community Tailgate from 5:30 until 6:45 p.m. on Ash Street. "We decided to partner with the booster club and host the Community Tailgate to continue strengthening the culture between our business community and our school system," Chamber President Stephanie Barnette said. "This event gives some of our local businesses the chance to interact with current residents and our out of town guests in a fun atmosphere." Booths with giveaways will be set up along the street and the Chamber will serve jambalaya prepared by Hugh Wood Catering. Face painting will also be available for a small fee, and the Chamber will be passing out Rally Towels to the first 300 fans. Businesses participating include Little Caesars, Harper Motors, Meadowview Health and Rehab, Minden Press-Herald, Gorilla Tech and Repair, Webster Printing Company, Minden Medical Center, Northwest Louisiana Technical College, Logan McConathy State Farm and Gibsland State Bank. "We would love to see a huge crowd come out and tailgate with us, and get excited about cheering The Tide to another victory," Barnette said. The Minden Crimson Tide will kick off against the Bossier Bearkats at 7 p.m.